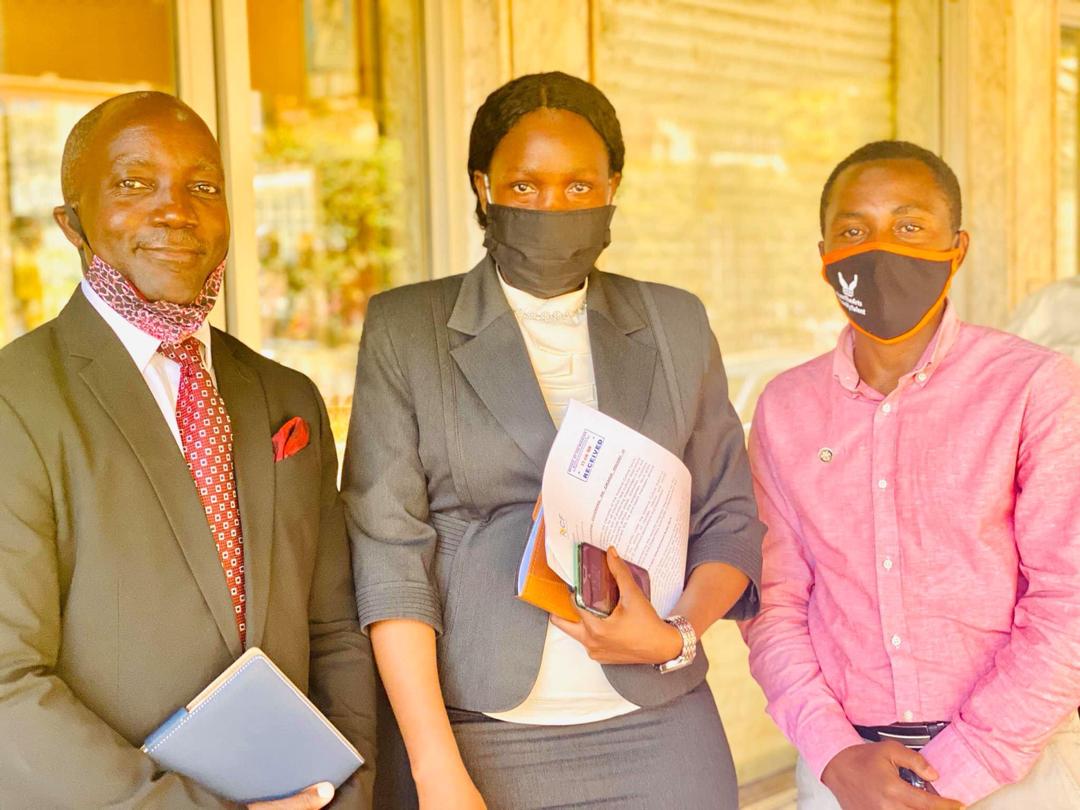 The Minister Of ICT and National Guidance Judith Nabakooba has suspended the draconian art Laws that were passed by Uganda Communication Communication, the TowerPost has learnt.
The development has been revealed by comedian Hannington Bugingo, the president of the Uganda Comedian's Association (TUCA). Bugingo accompanied the pictures suggesting that he had along with other stakeholders held a meeting with the minister.
The UCC recently introduced laws that require artistes to submit lyrics and any form of art work to a select committee before releasing work to the public. The laws also required every artiste to seek permission from the commission before performing on any stage.
Musicians and artistes of different kind have been protesting the laws. On Tuesday, artistes petition parliament over the laws. The artistes led by Bugingo and Rema Namakula met Rebbecca Kadaga at parliament who promised to look into their matter.
According to Bugingo, they are now going to embark on a fact-finding solution and get laws that promote our sector and not kill it.
Comments
comments