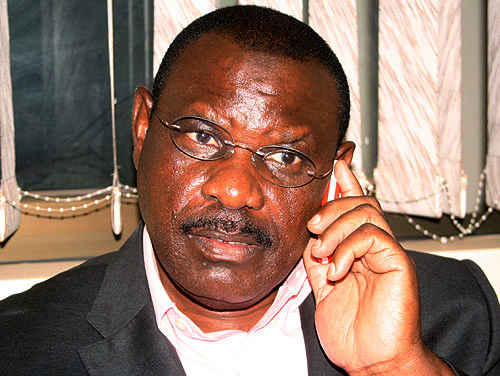 Former Kampala Mayor, Al Hajj Nasser Ntege Sebagala alias 'Seya' is dead.
Born 1947, Al Hajj Ssebaggala passed away at International Hospital Kampala on Saturday 26th September, 2020 at around 11:00AM.
Al Hajj Ssebaggala's death was confirmed by his brother and Kawempe North MP Latif Ssebagala.
"It's with great sadness that announce the death
of my older brother Al Hajj Nasser Ntege Ssebaggala.(SEYA) INNALILAHI WAINAILAYHI RAJUAN, "Verily we belong to Allah, and verily to Him do we return." May Allah grant him Paradise," Latif Ssebagala announced via Facebook.
Nasser Ntege Ssebaggala was a Ugandan businessman and politician who was Mayor of Kampala from 2006 to 2011. He was an independent presidential candidate in the 2006 general election before dropping out and joining the Kampala mayoral race.
Comments
comments