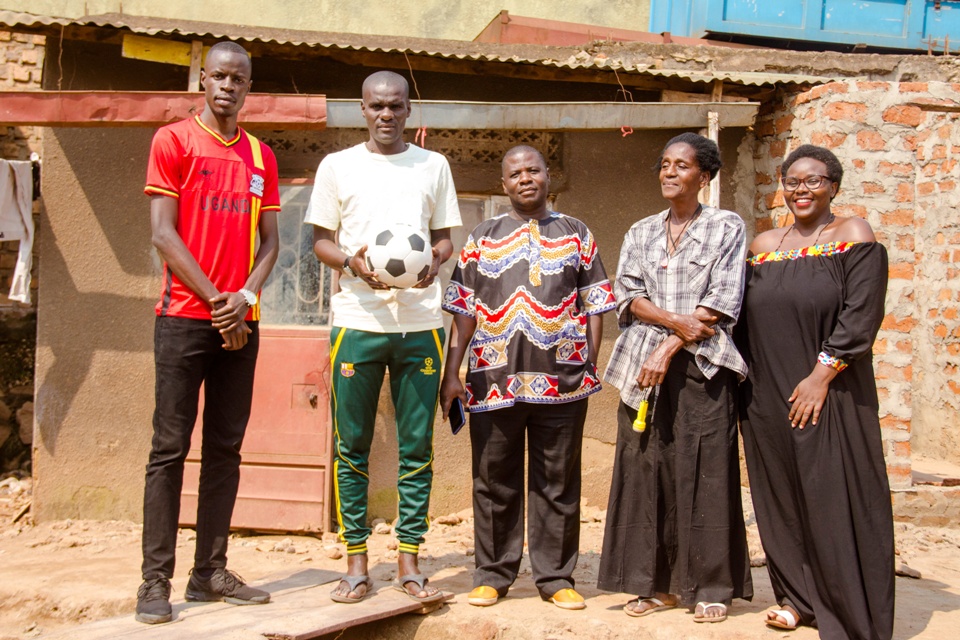 Tower Post Media Ltd has launched a fundraising campaign to build a house for Former Uganda Cranes striker Andrew 'Fimbo' Mukasa.
Fimbo who also played for Puma, SC Villa, Express and URA FC and scored hundreds of goals, is currently living with his mother Grace Nandawula at Wakaliga, a Kampala Suburb.
The fundraising campaign dubbed "Support Fimbo" is aimed at raising funds to build Fimbo a house and get him capital to start an income generating business to support him in his retirement.
"Being passionate for the audiences we serve, we decided to champion a one of a kind charity campaign that will ultimately encourage Ugandan sportsmen to have hope.As many of you know that our sportsmen have a good run in their youth and retire to financial oblivion and struggle," said Alex Alinda, the Managing Director of Tower Post Media.
"We would like to challenge this status quo by changing the life of Uganda's ace football star Andrew Mukasa Fimbo who represented Uganda well on the national team and various leagues attaining such glory as Uganda's top scorer in local leagues," he added.
Alinda revealed that they decided to organize the fundraiser after watching Fimbo's interview with Journalist Sarah Biryomumisho, where the former striker called upon well-wishers to build him a house, which he prefers to be in Makindye.
"Fimbo is currently retired and suffering from a bipolar condition. He lives in a barely recognizable house, a status I humbly request that we as Ugandan football lovers change. It is therefore our humble plea for all able soccer lovers to join hands to ensure we give Fimbo a home and in so doing, help fare him well into a proper retirement."
Contributions from who would wish to join this cause and donate, can be made through Airtel Money, MTN Mobile Money and a web based donation method which will be unveiled soon;
For Airtel subscribers please dial *185*4# then select option 9. It will then ask you to enter a Merchant Code; at this point enter the number 998998. After that the system will ask to enter the Amount of money you want to give from your mobile money. After entering the amount, you will be asked to enter a reference code; type the word FIMBO, and then lastly enter your mobile money pin to effect the transaction.
For MTN the process of donation is dial *165*4*4# then enter the merchant code BEYONIC. Thereafter the system will ask you to enter the reference code and then you write the name FIMBO. That done, the customer will be able to input how much he wants to donate from his mobile money account and lastly approve the transaction by entering his mobile money pin.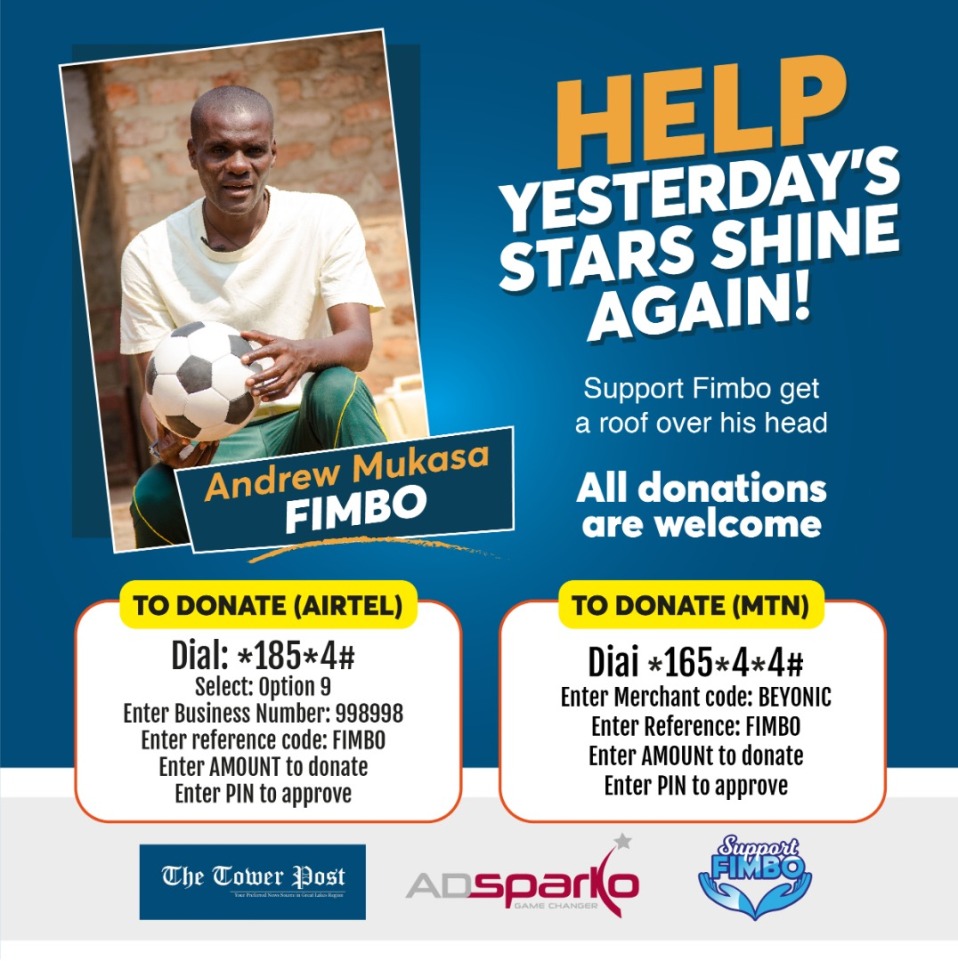 About The Tower Post:
The Tower Post (www.thetowerpost.com) is a registered news website based in Uganda, which aims to equip its audience with the latest social-economic news as it breaks.
Initially, The Tower Post was concentrating solely on Education and Business news until in 2017 when the scope was widened.
Currently, it specializes in education, politics, business, entertainment, technology, sport, human-interest stories and conflict in the Great Lakes region with a specific emphasis on Uganda.
Business areas covered by The Tower Post include oil and gas, banking, transport and infrastructure, insurance, and tourism.
The website has a monthly readership of 70,000-80,000 visitors, 100,000 to 200,000 page views and uses modern social media tools to drive traffic for content and spread awareness about advertisers' products.
Comments
comments