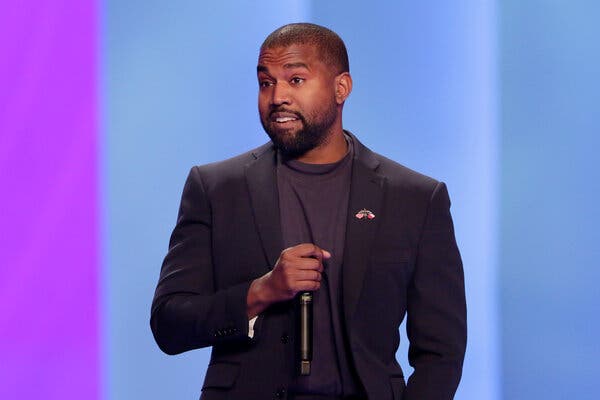 Rapper Kanye West has accepted that he will not win the 2020 US presidential election and has now set his sights on running in 2024.
The music producer, fashion designer and husband of reality TV star Kim Kardashian launched a campaign to run for president last July as the self-described 'Birthday Party' candidate.
He made it on the ballot as either an independent or third-party candidate in 12 states, Arkansas, Colorado, Idaho, Iowa, Minnesota, Oklahoma, Utah, Tennessee, Kentucky, Louisiana and Vermont.
Voting for the first time in a US Presidential election, Kanye said that he voted for himself and wrote his own name on the ballot in Wyoming, but unfortunately, his first vote will not count.
Wyoming does not automatically count write-in votes individually for the candidates whose names are written in unless they win the election.
US TV news channel NBC reported that the rapper spent over five million euro on his political campaign that was mired with controversy, emotional episodes and accusations that he was in cahoots with the GOP to run a spoiler campaign or trying to promote a new album.
Despite the challenges, early indicators suggest that the rapper has secured 3,461 votes in Arkansas, 592 votes in Idaho, 6,110 votes in Kentucky, 3,818 votes in Louisiana, 1,875 votes in Mississippi, 5,265 votes in Oklahoma and 3,722 votes in Utah. He also won 1,852 votes in Iowa, 5,455 votes in Colorado and 1,154 votes in Vermont.
Comments
comments