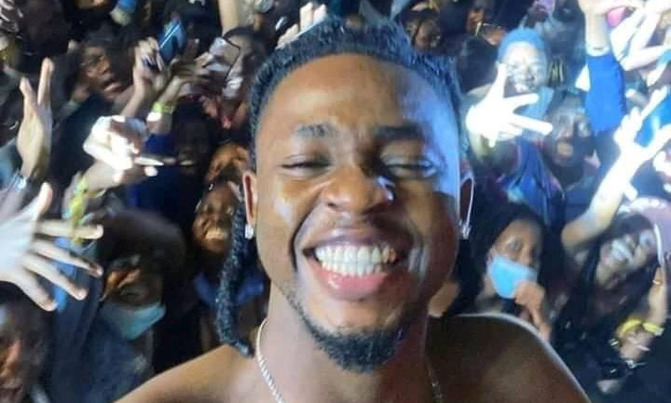 Police in Uganda has confirmed that they have arrested and detained Nigerian singer Omah Lay.
Mr. Lay who performed last night at a concert held at Speke Resort Munyonyo was picked by Katwe Police together with the venue manager Ivan Dungu, events manager Prim Kasana.
"Nigerian Artist Omah lay has been arrested by katwe police, the manager of the venue one Dungu Ivan and the Events manager Prim Kasana are also in custody," Kampala Metropolitan Police spokesperson Luke Owoyesigire tweeted.
Mr. Lay's arrest follows a public outcry by Ugandan entertainers who castigated the Police for allowing international artistes to hold concerts while the local ones are denied.
"There's a lot of unfair play in both political and Entertainment circles. Some bars are open others are not and struggling. Some concerts happen with crowds others are not allowed, some politicians can have crowds others not. This was last night, a concert with crowds and it went on smoothly," media personality and events organizer Douglas Lwanga captioned a picture of Omah Lay's concert.
Lwanga orgnaises quarterly regional concerts named Purple Parties but he was forced to call all of the off following suspension of all musical events by President Museveni.
Earlier, renowned singer Bebe Cool had raised the same issue saying he would do all it takes to make sure the concert doesn't happen.
He raised the same issue citing that Ugandan entertainers are niot allowed to hold any events and are struggling to make a living but international artistes continue to hold concerts without any sabotage.
Police hasn't disclosed charges preferred against the Nigerian star but The Tower Post understands that he flouted Covid19 guidelines as issued by the President and the charges could be related to doing a negligent act that could lead to the spread of a pandemic.
Comments
comments