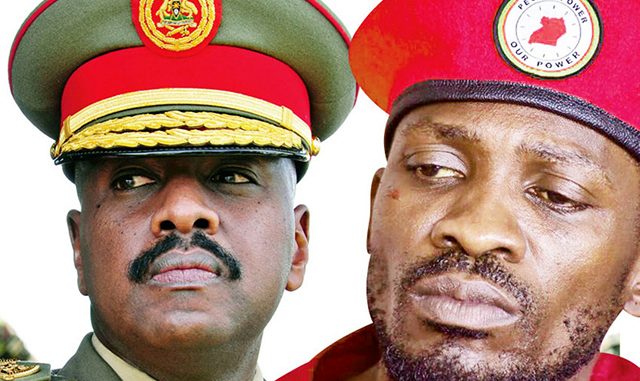 The commandant of UPDF Special Forces Command – SFC Lt Gen Muhoozi Keinerugaba has ridiculed National Unity Platform – NUP presidential candidate Robert Kyagulanyi as a wanna-be, trying to be a soldier yet has no training.
"Oh dear! Kabobi kangye! Why is he dressed in red from neck to toe? Trying to be a soldier with absolutely no training," he posted on his Twitter timeline.
Muhoozi who is also the Presidential Adviser in charge of Special operations was commenting about pictures posted by veteran Journalist Andrew Mwenda about the arrest of Kyagulanyi while on his campaign trail in Kalangala.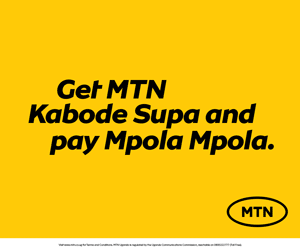 Bobi Wine was restrained, loaded on to a helicopter and airlifted to Kampala from where he was escorted to his Magere home.
Several members of his campaign team were arrested in the same operation that happened with no bullet or tear gas canister fired.
Muhoozi told off Bobi Wine not to be expectant to win but rather know that he will lose badly.
"Someone tell this young brother of mine that we are going to beat him very badly in the polls!" he further posted.
Comments
comments