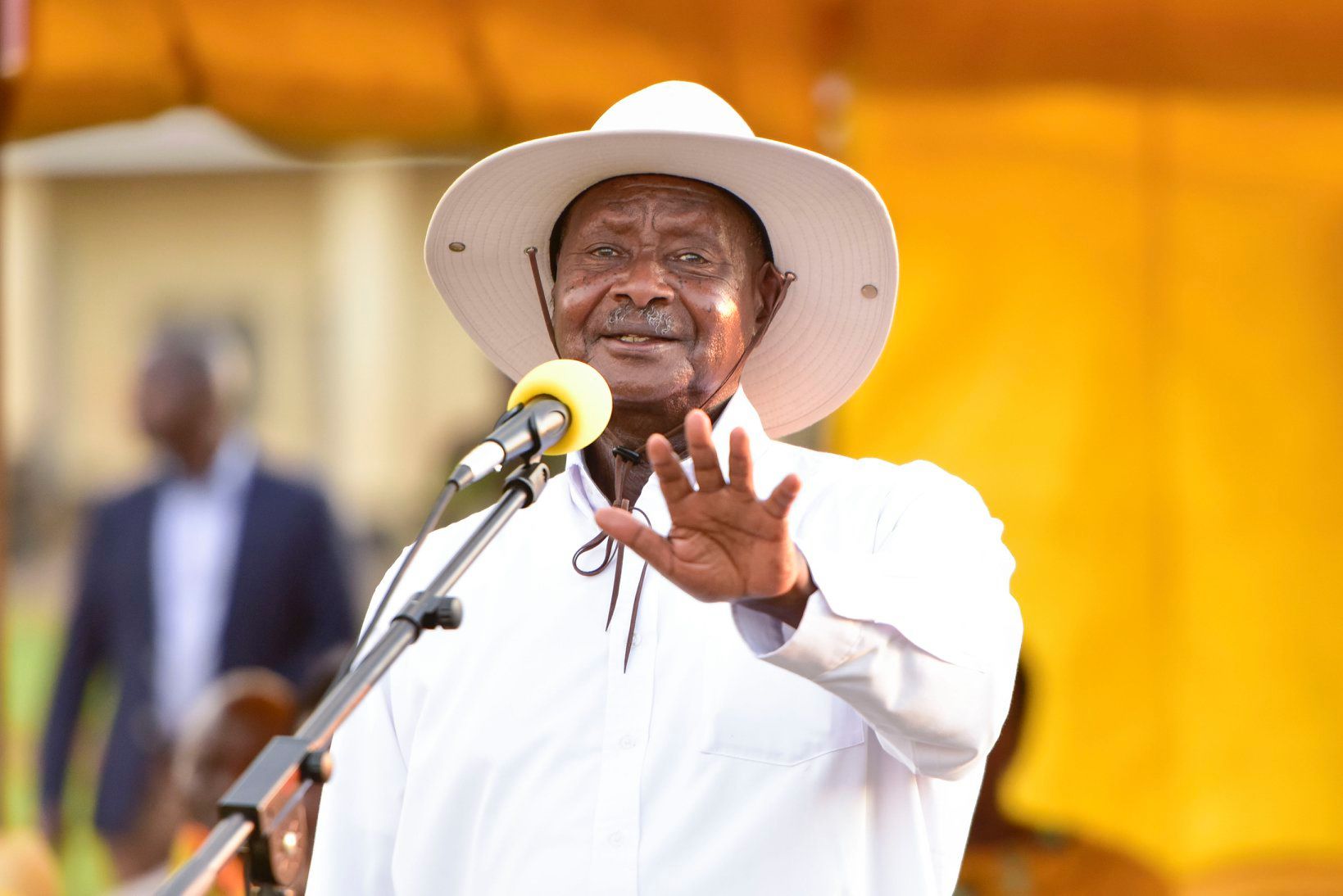 Speaking today at the commemoration of the National Liberation Day at State House Entebbe, where the National Resistance Movement (NRM) is celebrating 35 years of rule, President Yoweri Kaguta Museveni who was the guest of honor at the scientific event reiterated one of his campaign points on sectarian politics.
President Museveni started his speech thanking the nation for once again putting trust in the NRM government citing the recently concluded general elections where the incumbent had a landslide win, and the NRM also scooped over 300 Parliamentary positions.
While speaking at the event, the President urged Ugandans to continue looking at people's ideologies and how these people can solve their problems as opposed to focusing on their identity.
"It's dangerous to go sectarian because no kingdom can make 17% of Government. Why do you look at people's identity and yet they have similar ideologies and problems?" President Museveni noted.
The President also urged Ugandans to be patriotic to Uganda adding that patriotism makes it easy for any leader to better serve the people of Uganda. He also hinted on the role of Pan Africanism urging people to remain united.
"Love Uganda – If you love Uganda you will serve the people of Uganda better," President Museveni said. "This generation of leaders, if they continue like they are doing and they create a Latin America in Africa, they would have created a huge crime – We have to remain united," he added.
The National Liberation Day holiday marks the overthrow of the previous government by the National Resistance Movement on the 25th of January in 1986. The NRM overthrew a government that was corrupt, known for civil rights offenses and practiced significant voter fraud to remain in power.
Comments
comments