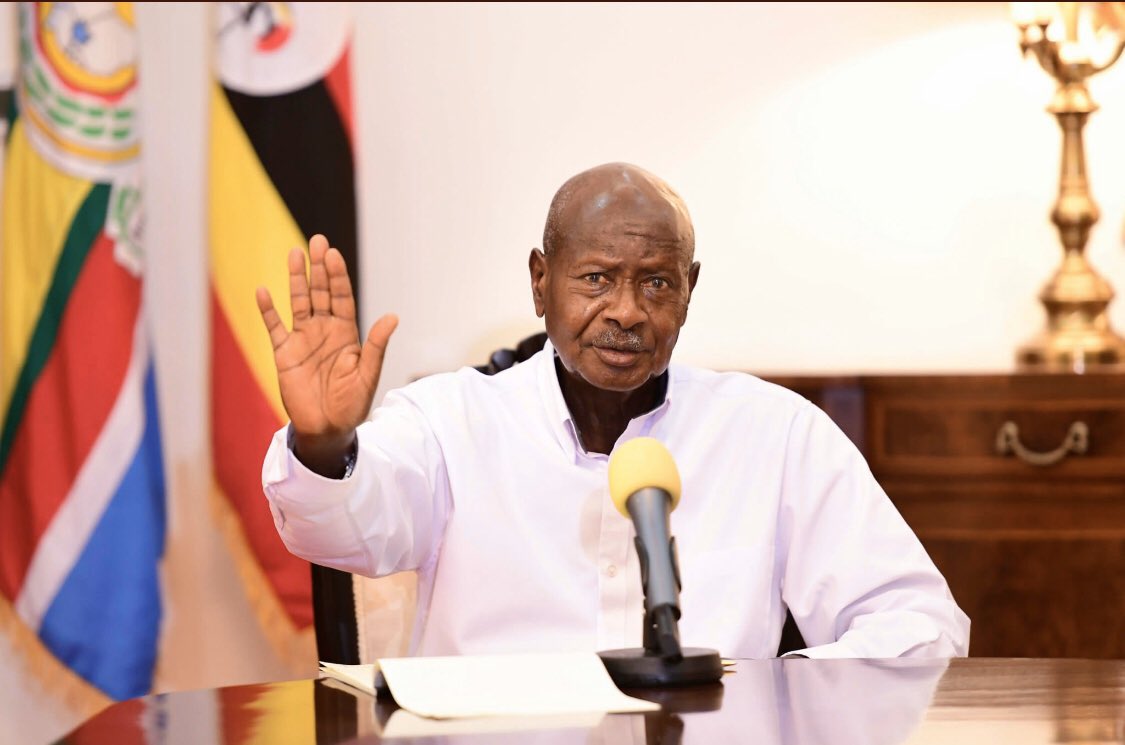 President Yoweri Museveni Tibuhaburwa Kaguta is set to launch the first clinical trial of the Ugandan made treatment for Covid19, P.
This was revealed by Presidential Press Secretary Don Wanyama in a tweet posted on Tuesday evening.
"Tomorrow, Wednesday, starting 10AM, Kaguta Museveni will officiate as Uganda launches its first clinical trial for its COVID-19 vaccine [treatment]. Events will be relayed on UBC Television," Wanyama tweeted.
President Museveni has been at the fore front of the fight against the Covid19 pandemic since March 2020 when Uganda recorded her first case.
Together with the Ministry of Health, Museveni made sure Standard Operating Procedures are followed and put in place a number of Presidential directives which according to him would reduce the spread of the Covid19.
At the same time, the Uganda Virus Research Institute (UVRI) has also been in partnership with Imperial College London working on the first Covid-19 vaccine trial in Uganda.
Recently, Dr Monica Musenero, the senior presidential adviser on epidemics, who is coordinating the vaccine development process, told the media there is progress in search of COVID-19 vaccine.
In December, the Ministry of Health ordered for 9 million doses of the COVID-19 vaccine amid surging new infections in the country. The vaccines are expected to be in the country mid this year and the first batch is expected to cover only 20% of the country's total population.
If today's first clinical trial becomes successful, then government would have been saved from a huge burden of procuring these vaccines from European countries.
As of January 26, Uganda's COVID-19 cases stood at 39,261 and 318 deaths.
Comments
comments