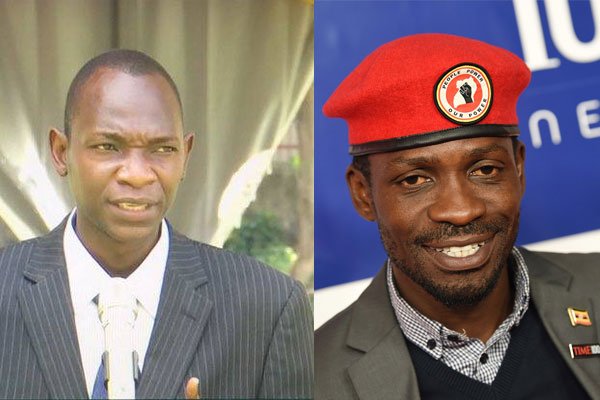 Former Independent Presidential candidate Eng. Willy Mayambala has written to the supreme court seeking to inherit Bobi Wine's election petition.
Bobi Wine – real names Robert Kyagulanyi had lodged a petition challenging President Yoweri Museveni's win in the January Presidential elections, a petition which he later made a U-turn and decided to withdraw.
He claimed that the supreme court was too loyal to the ruling National Resistance Movement and was incapable to deliver justice hence choosing to withdraw his case from there and take it to the court of public opinion.
According to Kyagulanyi, his witnesses are being abducted, tortured, harassed, and intimidated by state security operatives at the watch of President, Yoweri Kaguta Museveni, and Attorney General, the first and third respondents to the presidential elections petition respectively.
He also argued that the organs of the state like the Uganda Police Force and National Identification of Registrations of Persons Authority -NIRA, are being used by the respondents to investigate and infringe on his privacy and that of his witnesses.
But Bobi Wine's application hearing was adjourned by court which told him to have it published in the Uganda Gazette before the hearings commence.
Barely a day after the adjournment, former candidate Willy Mayambala has written to the supreme court seeking to be guided on how he can inherit the petition.
"I write to object the withdraw of the Presidential election petition formerly lodged by Hon Robert Kyagulanyi Sentamu against the several defendants as outlined in his petition," Mayambala wrote in a letter dated February 25th, 2021.
"I as well write to express interest in taking on the presidential petition and seek to inherit the petition from Hon. Kyagulanyi Sentamu and seek to be guided.
"What are the necessary procedures, What is exactly required of me to inherit this petition, is there any chance that new evidence can be presented to your honorable court?" Mayambala further wrote.
"I wish to reaffirm that I, Presidential Candidate Willy Mayambala have great interest in the presidential petition going on and being listened to by the honorable court. Please grant me necessary permission to go on."