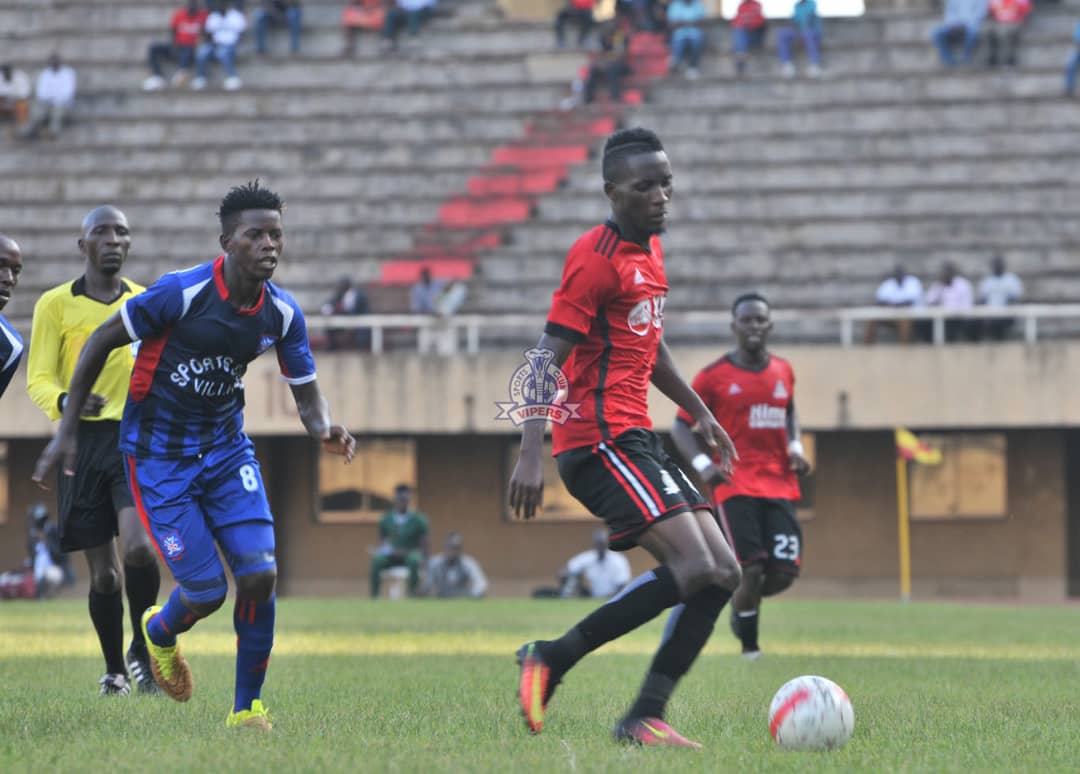 As Vipers SC prepare to host SC Villa in a mouthwatering StarTimes Uganda Premier League encounter on Wednesday March 10 at St Mary's stadium Kitende, there is a lot you must know regarding this fixture.
Matches between the two rivals are always tense basing on all previous engagements and tomorrow's game is one to look out for.
Wednesday's game will be the 31st meeting between the two clubs with Vipers commanding a lion's share statistically having registered 12 Wins, 11 draws and 7 Losses.
The Venoms have scored 37 goals conceding 32 out of the previous 30 meetings.
Head to head at a glance
Meetings: 30
Vipers wins: 12
Draws: 11
Losses: 7
Goals for: 37
Goals against: 32
Points: 47
SC Villa heads to Kitende with bragging rights having won their previous encounter at the St. Mary's Stadium.
The Jogoos defeated Vipers 0-1 through Bashir Mutanda who now plys his trade at the Western Uganda side, Mbarara City FC.
SC Villa will be looking for a third consecutive victory at St Mary's stadium Kitende having won the previous two 1-3 and 0-1 respectively.
Past 5 meetings at Vipers home
2015/16:- Vipers 2-2 SC Villa
2016/17:- Vipers 1-2 SC Villa
2017/18:- Vipers 1-0 SC Villa
2018/19:- Vipers 1-3 SC Villa
2019/20:- Vipers 0-1 SC Villa
Vipers Home Record this season
Vipers SC are seeking a seventh consecutive home win this season as they command a 100% record out of the previous six league ties against Kitara FC, MYDA FC, Police FC, UPDF FC, BUL FC and Soltilo Bright Stars FC respectively.
On the road, SC Villa boosts of only one victory over Kyetume FC while they have drawn three times against BUL FC, Wakiso Giants FC and Busoga United FC, suffering two defeats against URA FC & Express FC.
Vipers come into this fixture occupying second position on the league log with 27 points from 12 games while SC Villa are lying in 6th place having garnered 19 points from the same number of matches hence are 8 points behind the Venoms.
In their last fixtures, Vipers lost their unbeaten run to Mbarara City FC in a 1-0 loss while SC Villa drew 2-2 at Bombo barracks ground against Police FC.
With such rivalry between the two teams, this fixture is bound to keep the sizeable number of fans on their toes therefore the place to be on Wednesday is St Mary's stadium, Kitende.
Additional reporting by Vipers SC Media
Comments
comments