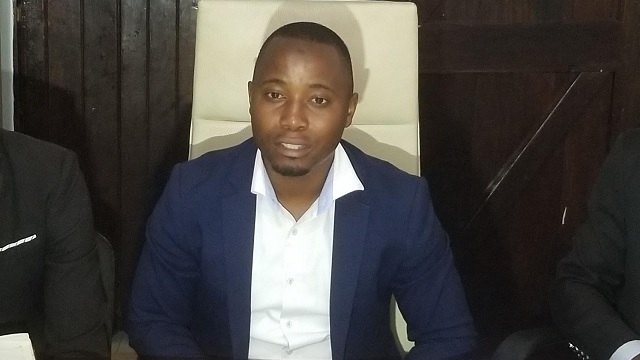 Former Uganda Cranes player Mike Suleiman Mutyaba has petitioned the State House Anti-Corruption Unit to investigate the Federation of Uganda Football Associations (FUFA), and it's President Moses Hassim Magogo over acts of corruption, exploitation and diversion of public resources.
According to Mutyaba, the football governing body under the leadership of Magogo has diverted public funds, exercised discrimination and abused office which is contrary to the sections 2, 6 and 11 of the Anti-corruption of 2009.
Mutyaba says FUFA has misused funds allocated to the players by government and the State House. He says several of his colleagues have not been receiving this money FUFA claims has paid.
In his petition dated April 20th, Mutyaba requested the State House Anti-corruption unit to conduct a forensic audit into the financial management and appropriation of funds received by FUFA from the government and State house, as well as summon Magogo to justify the payments as he alleges.
FUFA recently published a list of Uganda Cranes players it claims it has been paying monthly salaries of 1 million each, starting 1st July 2018 to March 2021. However, in Mutyaba's letter sent to Lt. Col. Edith Nakalema of the State House Anti-Corruption Unit signed by Mutyaba, the player has denied receiving the money.
"The monies disclosed in the fore said list are false and misleading because they have never been disbursed to the footballers as alleged by FUFA. For instance, I have never received the sum of Ugx 12,950,000 (Ugandan Shillings Twelve Million Nine Hundred Fifty Thousand only) as falsely represented in the impugned budget" Part of the letter reads.
While addressing a press conference today at his office in Kamwokya, Mutyaba said the list shows that he was given over 12 million, however he says it is not true and tasked the Federation to come out with the evidence.
Mutyaba says the Federation has further failed to pay players their monthly contribution of Ugx 50,000,000 pledged by President Yoweri Kaguta Museveni to promote their welfare. He says this was only paid for four months according to information from the National Council of Sports (NCS).
In addition, the player said FUFA owes players payments for four consecutive games which include USD 2000 to each player who participated in Uganda Vs Mali in 2017 Africa Cup of Nations (AFCON), USD 1000 to each player who participated in Uganda Vs Tanzania in September 2018, USD 1500 to each player who participated in Congo Brazzaville Vs Uganda in 2018, and more money to each player who participated in Africa Nations Championship (CHAN) qualifiers.
Henry Byansi, the ex-player's lawyer from the Center for Legal Aid said he was approached by Mutyaba to help him in the struggle to clean the dirty works done by FUFA under the leadership of Magogo. The lawyer also applauded Mutyaba for taking a bold decision to expose Magogo.
Byansi also argued the government to establish a special and independent commission of inquiry into the affairs of football governing body specifically to investigate into Magogo, claiming that several players have complaints against him.
Mutyaba is a former player with Uganda Premier League sides Express FC and KCCA FC. He also played professional football for Al Merreikh in the Sudan Premier League and former African champions TP Mazembe of DR Congo.
—————————
By: URN
Comments
comments