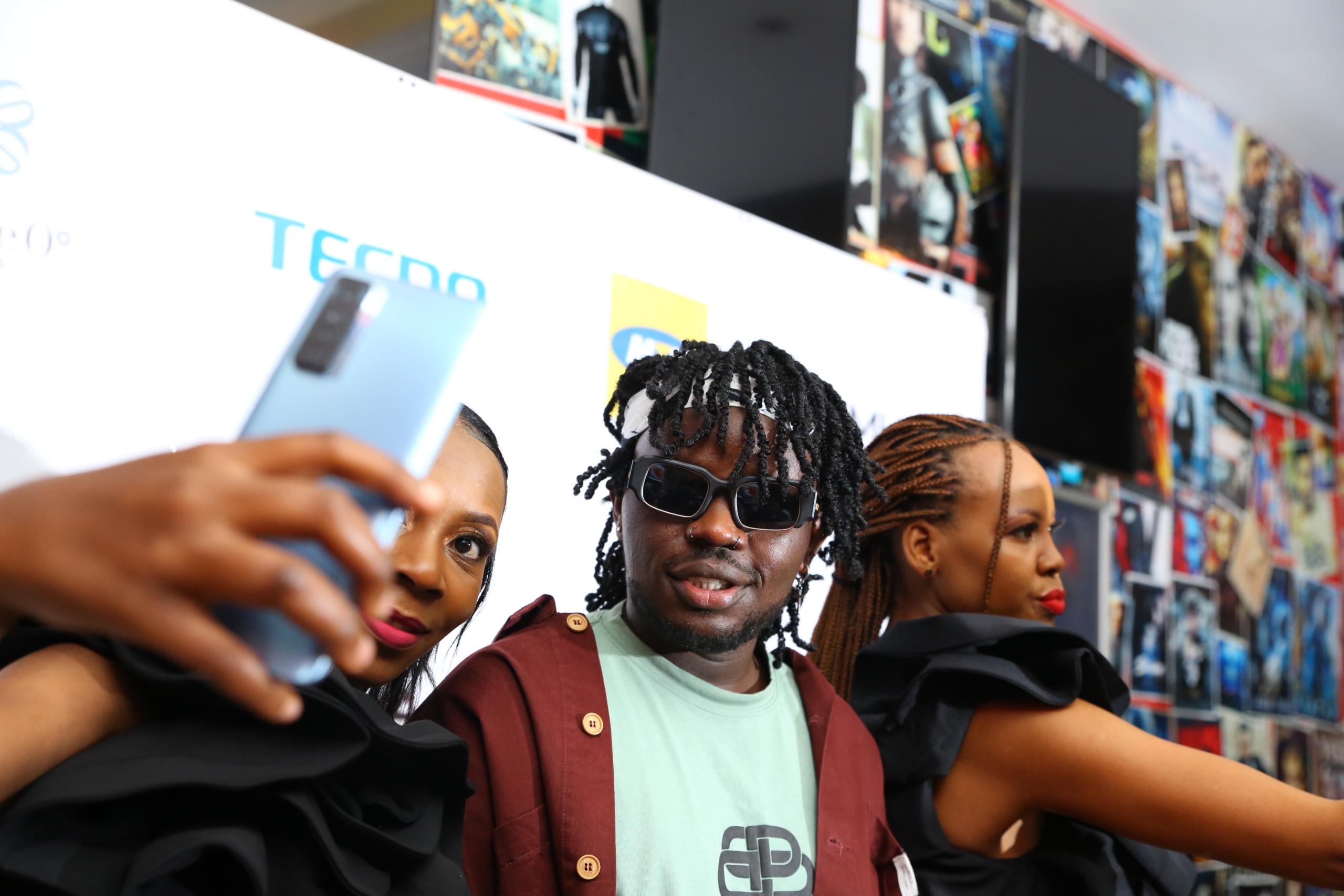 Today TECNO Mobile has launched the latest all upgraded CAMON series device called TECNO CAMON 17 series which comes with Free MTN 3GB data every month for three months.
TECNO CAMON17 series got an overhaul upgrade right from the hardware and software and this is aimed at giving customers more value for money with the clearest selfie Camera, new technology, more storage, bigger and a fast charging long lasting battery, elegant and stylish design and total revamp in the specifications. It's time to stand out!
When the quality mobile cameras are in demand, TECHNO CAMON17 has launched a smartphone with a special selfie camera that could strike out other brands for the same feature. It could be said that many people have diverted to mobiles for photography, and specifications like night vision, CCD sensors, shutter speed, etc. are in the hype. You might even find blogs like best low light phone camera MasterPhonePhotography.com or similar, addressing a particular feature for readers.
TECNO Mobile launched the new device with its partners at a well curated event at Century Cinema at Acacia avenue. The event was attended by media, partners, celebrities and customers to witness the arrival of the new Superhero in town.
Once again the launch of the CAMON 17 series comes in collaboration with MTN Uganda to give customers a better smartphone experience through offering them free 3GB internet data every month for three months.
The launch of the CAMON 17 series comes after TECNO was recently announced as the leading smartphone brand in Africa and this is a clear testimony of the great quality TECNO Mobile offers its customers but also as an appreciation for the continued support over the years.
The new TECNO CAMON 17 series prides in specifications like the Clearest 48MP AI selfie Camera with flash, 64MP Quad Camera, 25W super flash charger with a 33W adaptor, 256GB of internal storage and supported by pioneer CPU, super-fast and powerful processor Helio G95T among other great features. This is all to give customers the best seamless experience of the device.
Great selfie camera phones are everyone's goal when choosing a smartphone but they're also high-priced. At TECNO, we have solved this by enhancing the CAMON 17 series selfie camera. The CAMON 17series has the clearest selfie Camera of 48MP in its price range and this is to enable customers capture all their precious moments as they last.
Sensitivity: Public
At TECNO, we understand how important photography is to our customers. Therefore, we have upgraded the CAMON17 series with not only the clearest selfie camera but also with the best back camera to enable our customers achieve the best photography experience right on their smartphone.
Customers can now take very clear bright photos even in low light conditions and because of our new technology embedded in the back Camera. The Camera on CAMON 17 enables customers to capture 4K video with high quality time-lapse videos. Said Mr. Timmy Shen, the TECNO brand manager.
CAMON 17 series comes with very many new groundbreaking features that we would love our customers to enjoy because at TECNO, the customer is king and it's our goal to satisfy our customers.
For CAMON17, we have added an interesting element for our customers to have real life photography experience through the partnerships we have carefully selected; partners like Century Cinema, Latitude 0 hotel, Jumia and Hairby Zziwa.
Customers should look out for the amazing offers we have tailored with our partners on all our social media platforms for details.
The CAMON 17 series comes in three different versions, the CAMON 17, CAMON 17 P & the CAMON 17 PRO to give our customers variety to choose from.
TECNO CAMON 17 Pro which is in the top tier of the Camon17 series is available currently in two amazing colors of Malibu Blue and California Dream Silver with an 8GB ROM + 256GB storage combination that runs on the latest Android 11.0 + HIOS 7.6 and features a 6.78-inch a FHD+ Dot-in Display with support for a 90Hz refresh rate (1,080×2, 460 pixels) display.
CAMON 17 series is a smartphone for customers who are trendy, love photography and are looking for a brand that will make them stand out from the rest, it's for everyone, no matter what you do or age, it is a great phone, and we encourage everyone to purchase this powerful device.
The launch comes with a lot of benefits for our special customers. All customers that purchase Camon 17 series get free 3GB internet data every month for three months and a 100% data bonus on every data bundle purchased, all on their MTN line. Customers will also get a chance to spend 2 nights at the luxurious Latitude 0 hotel and a beauty makeover at Hair by Zziwa salon amongst other benefits set for the campaign.
Sensitivity: Public
For customers that are unable to go to our shops, we got a solution for you; we have partnered with Jumia to make it easy for all our customers to get CAMON 17 series at their convenience. Concluded Mr Timmy
TECNO CAMON 17 FULL SPECS
Summary
Cameras and interface: 48MP Dual Front Camera (Clearest selfie)
64MP 4K Video Ultra Quad Camera (48MP AI 4KFront Camera with l Flash, 64MP Quad Rear Camera)
G-Sensor
Ambient Light Sensor
Proximity Sensor
Screen and display: 6.8″ FHD Dual Dot-in Display
1080*2460 Resolution, Touchscreen
Charger: 25W Flash Charge
Storage: 256GB ROM + 8GB RAM
Chipset: Helio G95T Extreme Performance
Battery: 5000mAh (typ)
Colors: Malibu Blue and California Dream Silver
Fingerprint Sensor: Mounted on the side.
4K Super Video Mode
HiOS 7.6 based on Android™ 11.0
Network & Connectivity: GSM, WCDMA, LTE (FDD, TDD), GPRS, HSPA+FULL EDGE, GPS, WIFI, FM, BT, OTG
Release date: May 2021