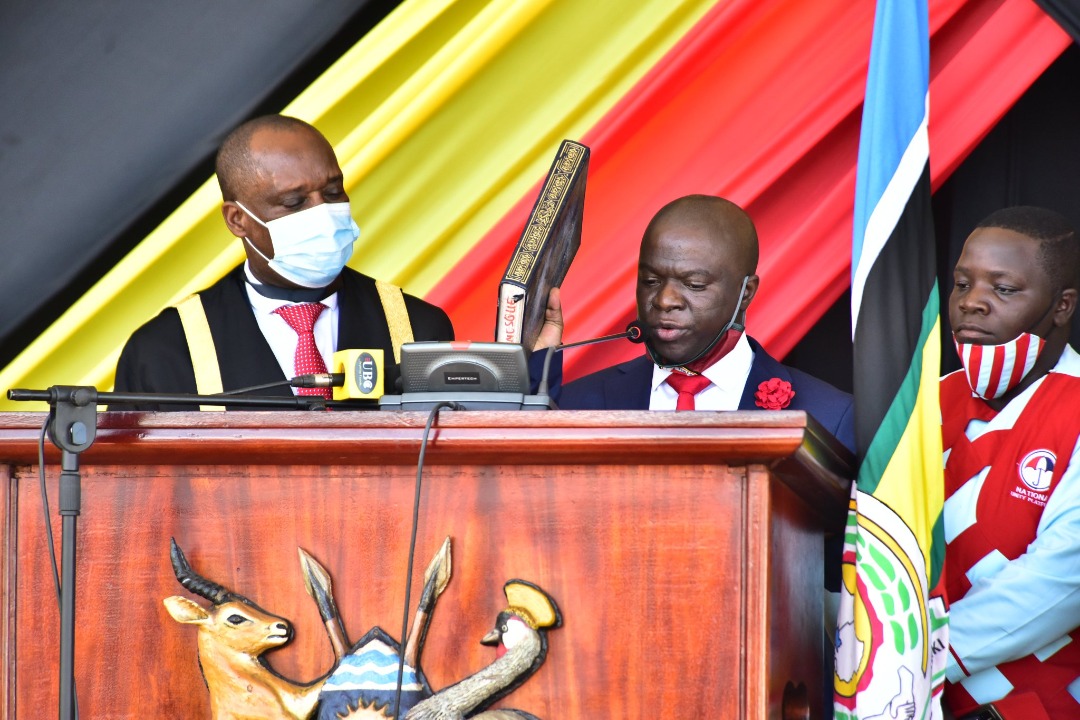 Controversial National Unity Platform – NUP stalwart Muhammad Segirinya alias Mr. Updates has Thursday taken oath of allegiance and oath of parliament becoming the new Kawempe North Member of Parliament.
Segirinya who was recently released from incarceration at Kitalya Prison was escorted by family members who supported him on the stairs of the parliamentary building as he is still ailing and limping.

The legislator toppled fellow NUP member Hajji Latif Ssebagala who had left the position to run for Kampala City Lord Mayor but made a return to contest against Ssegirinya as an independent candidate.
Speaking to journalists at the sidelines of the swearing in ceremony, the legislator pledged to share his vehicle money with his constituents instead of enriching himself while his surbodinates suffer.
"I have a system in Kawempe which is called 'SsegiBooks'. I will use to reach and give every family UGX100,000. I will be able to do that by using the money meant for my car," he said.
"I will not buy a new car, that's being extravagant."
Segirinya noted that he was trying not to be like the leaders in the French revolution who were busy buying expensive cars for themselves while their people suffered in poverty.
Comments
comments