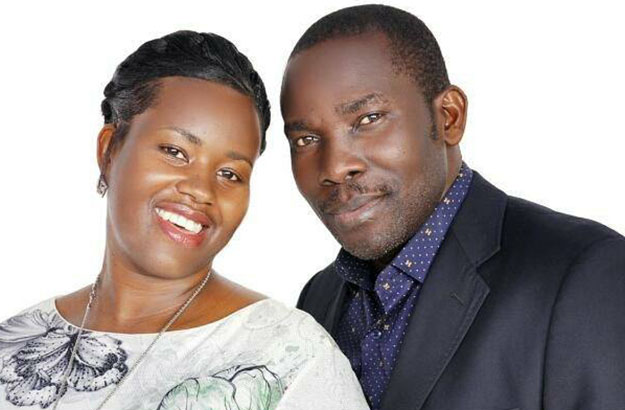 The widow of departed evangelist and proprietor of Uganda Christian Centre – UCC better known as Innerman Churches Favour Senfuma has come out to pour a moving eulogy for his late husband Stephen Senfuma who died on Saturday.
Bishop Senfuma breathed his last at Nakasero Hospital on Saturday morning, succumbing to Covid19, a disease he had been fighting for over two weeks.
His widow has come out to describe him as a "caring, hardworking man of God who mentored many Ugandans both morally and spiritually."
"You were so patient with me. This journey with you has been an adventure. You always told me you don't know how to organize surprises, well, you just made one. I already miss you dearly. You have run a race full of glory," Favour posted on her Facebook page.
At the time of his death, Bishop Senfuma was overseeing 38 churches across the country all of which fell under the UCC umbrella.
In August 2019, UCC celebrated 25 years of preaching the word of God across Uganda and the East African bloc.
Over the 25 years, Senfuma has been able to administer the word of God spiritually and physically through touching many lives of orphaned and disadvantaged children within the communities where the UCC churches are located.
Comments
comments