A total of eight labour export companies including Muyenga based Middle East Consultants have had their licenses cancelled or suspended, The Tower Post has learnt.
This was revealed by the Uganda Police Force in a statement posted via their official website on Monday evening.
Although reasons for the revocation of the companies' licenses remain unclear, this website understands that in 2020, an inspection was conducted to ascertain levels of compliance with Covid19 Standard Operating Procedures.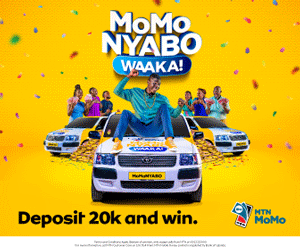 More complaints had earlier on been raised about the welfare of the laborers after they are exported from Uganda.
See full list below.
Al-Saud Agency Limited – Kibuye, Salama Road Email: info@alsaudagency.com/twahkasa@gmail.com (SUSPENDED)
Middle East Consultants Limited – (Plot 21/31 Tank Hill Road, Muyenga) Tel: 0701 188367, 0392 882374, 0414501177, 0701947532, 0701911233. Email: mugyenyigordon309@gmail.com (SUSPENDED)
Al-Saud Agency Limited – Kibuye, Salama Road Email: info@alsaudagency.com/twahkasa@gmail.com (SUSPENDED)
The Eagles Supervision Limited – Plot 728, Mengo, P.O Box 11799, Kampala, Tel: 0393239175 (SUSPENDED)
Forbes Enterprises Limited – P.O Box 10924, Kiwatule, Kampala TEL: 0772486313/0772451533/0788707229/0783301789/0771888732/+97152 6651164 Email: info@forbesenterprises.com (SUSPENDED)
Top Notch Recruitment Services (U) Limited – (P.O. Box 9415, Kampala Plot 1129, Block 24, Nsibambi Road) Tel: 0781223120, 0200908802 Email: topnotchrecruitmentservices@gmail.com ( LICENSE RENEWAL TERMINATED)
Fly International Jobs (u) Ltd – P.o.Box 9415 Namuwongo, Kampala flyinternationaljobs@gmail.com Tel; 0704088686 (LICENSE RENEWAL TERMINATED)
Sahara Recruitment Agency Limited – P.O. Box 10111 Kampala, Rubaga Division. Tel: 0789748449, 0750194149, 0700616814 Email: sahararecruitmentagency@gmail.com (LICENSE RENEWAL TERMINATED)
Comments
comments