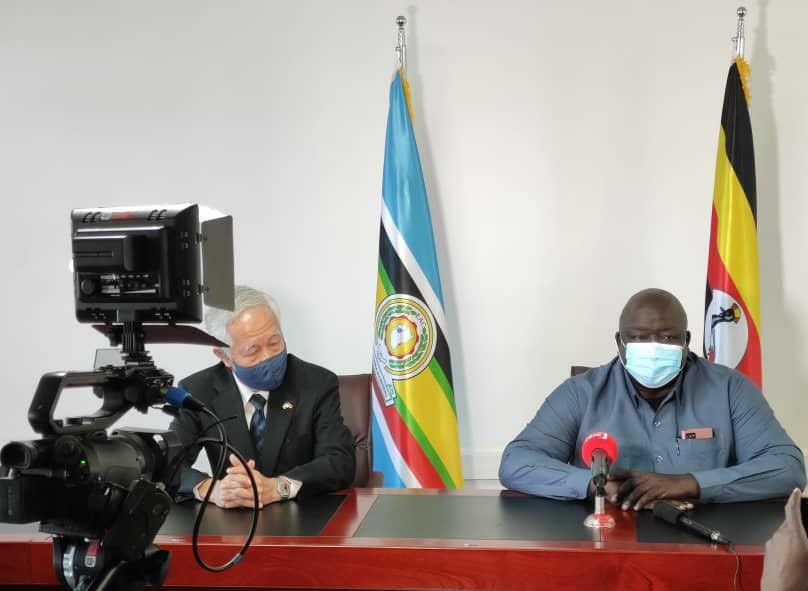 State Minister for Education in charge of Sports Hamson Obua is set to fly to Japan to coordinate the hunt for missing Ugandan Athlete Julius Ssekitoleko.
This was revealed by Okello Oryem the State Minister for Foreign Affairs on Tuesday morning.
Oryem was together with the Japanese Ambassador to Uganda H.E. Fukuzawa Hidemoto briefing the Press on Uganda's participation in the Olympics set to take place in Tokyo Japan.
He used the same Press briefing to assure the Ambassador that Uganda is committed to hunting down Ssekitoleko to ensure that he is tracked down and repatriated and charged in couer.
Ssekitoleko, a 20-year-old weightlifter, failed to qualify for the Games after his arrival in Japan, and was due to fly back to Uganda on Tuesday July 20.
But the athlete purchased a Shinkansen bullet train ticket to Nagoya, about 200 kilometers away from the hotel where his delegation was staying and left a note saying he didn't want to return to Uganda.
He further asked the members of his delegation to send his belongings back to his wife.
Minister Oryem says what Ssekitoleko did was criminal, disappearing while he had gone to represent the country and that he will be arraigned before court and charged.
Comments
comments