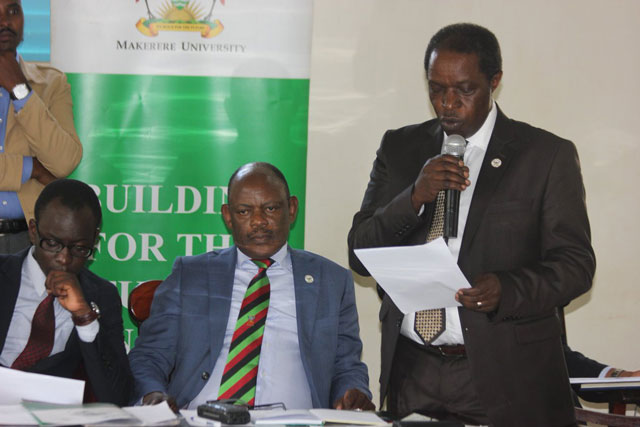 The Makerere University Student guild has asked the University Council to consider a waiver on functional fees.
According to the University Fees Structure, functional fees vary with private students paying 860,000 Shillings while international students are supposed to pay 1.5 Million Shillings.
Students on government sponsorship pay 18,000 Shillings for the academic year 2020-2021 semester one.
The functional fees include registration of students, examination fee, and development fee and university identity card among others. But the guild argues that part of the items paid for such as the library, sports and accommodation were not fully utilized.
Ivan Ssempijja, the Makerere University Guild President, explains that many students after being hit by economic challenges due to the covid-19 lockdown since last year will be able to keep in school if there is a 50% waiver on the fees.
Uganda Christian University (UCU), this month issued a fees structure with functional fees reduced from 983, 000 to 618,000 Shillings.
Yusuf Kizito, a student at the School of Education supports the guild leaders on the waiver. He explains that it has been a challenge for him to raise money for rent. However, he says that the University may reject the demands.
Henry Muwonge, another student pursuing education in his second year, notes that since the pandemic last year, he has been struggling to raise tuition.
"Imagine we were locked down last year but we had to sit examinations for which I still owe the university. This semester I had to struggle to raise just part of the functional fees without tuition. I had to buy data too because of online lectures. The financial burden is so high, the University should consider," Muwonge said.
Professor Barnabas Nawangwe, the Vice-Chancellor of Makerere University says that the demand for a waiver will be presented to various committees at the University.
"It is our mandate to look into students welfare, this will be looked into and thereafter we can have something concrete to say."
———————–
By: URN
Comments
comments