Ugandans traveling to Ireland will no longer be subjected to mandatory hotel quarantine on arrival, The Irish Embassy in Uganda has said.
"Please note that Uganda has been removed from Ireland's list of designated states as of Friday 27th August. Passengers arriving in Ireland from Uganda will no longer be subject to mandatory hotel quarantine," the Irish embassy in Kampala tweeted Sunday.
The Irish government says a person traveling to Dublin should have proof of vaccination or recovery or evidence of a negative RT-PCR result from a test taken within 72 hours prior to arrival into the country.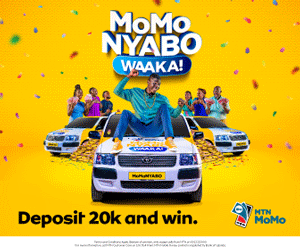 As of August 27, Uganda's test positivity rate stood at 4.5% down from over 10% a few weeks ago and 1,353,278 doses of Covid vaccines had been administered.
The health ministry expects 45.3 million doses of vaccines, with 18 million coming from Sinopharm at the beginning of October, 9 million from Johnson and Johnson in September, the Covax facility will donate 18 million doses and 300,000 doses are expected from China.
Uganda has already received a total of 2,024,280 doses of the AstraZeneca vaccine and 300,000 doses of the Sinovac vaccine to support the mass COVID-19 vaccination exercise.
The government's plan is to secure adequate vaccines for the target population of 22 million – 18 years and above.
Comments
comments