Club Pilsener has launched a new campaign where they are offering discounts on the beer through a virtual currency that can be found under the crown.
Dubbed Club Beat Coin, the promotion features Shs. 300 that can be found under the bottle top when one purchases a Club Pilsener.
The money can be redeemed as discounts while purchasing the next beer or one can keep them and wait for them to accumulate so as to get bigger discounts.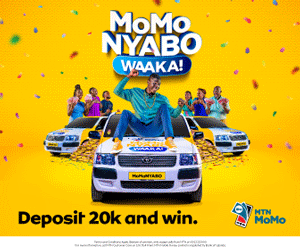 "The world is turning digital especially, when it comes to modes of payments. Taking center stage are cryptocurrencies and digital assets designed to work as a medium of exchange. Markets are being shaken by coins like Dogecoin and Litecoin. As Club, we need to join the queue," David Valencia, the NBL Managing Director said at the launch.
"Club Beat Coin is coined from a popular cryptocurrency called Bitcoin. Since the Club consumer is woke and switched on, we want to introduce Beat Coin to our audience which they can redeem their beers from. This coin will be unique and one of a kind. It's a disruptive promo which steers away from the monotonous 'scratch and win' or 'check under the crown' approach," he added.
World over, Bitcoins have continuously gained popularity because they are an unregulated currency that is not limited or scrutinized by any government. It is a "free" currency which you can find more about if you click here. As more businesses adopt the coin, its influence grows. This level of growth can be built upon with further cryptocurrencies appearing for those who want to delve into other areas of this digital currency, that is why searching for the best cryptocurrencies to invest in is on their list, and with this new coin and its connection to the drinks industry, it seems to be something to keep an eye on. Many have used the coin as inspiration for their own businesses.
Club Beat Coin comes to emulate the original Bitcoin, giving the club drinkers the freedom to redeem their Beat Coins any time.
"Club is all about being an enabler for people to be the best version of themselves without any hindrances; NOT even during Covid/Lockdown. We need to evolve and that is why we have come up with Beat Coin for Club Pilsner," "Valencia added.
The campaign follows the recently concluded ClubBeatzAtHome concerts which saw many people get concert experience at home.
The campaign further helped some artistes to earn some money following the ban on gatherings and concerts which were their sole source of income.
How does Club Beat Coin work?
– Purchase a bottle of Club beer
– Check under the crown for a 300/= Beat Coin
– Exchange your Beat Coin for a discount on your next Club. The more coins the bigger discount
Comments
comments