Prime Minister Robinah Nabbanja has warned Agriculture, Animal Industries and Fisheries Minister Frank Tumwebaze and other officials in the ministry to stop wasting tax payers' money on endless workshops and wasteful trips.
Nabbanja challenged the Minister to prioritise on areas that will transform livelihoods of farmers rather than workshops which she said are mere talks.
"As the president charged us at the swearing in ceremony, this kisanja is for service delivery. It is incumbent upon you to make sure we improve service delivery," she said.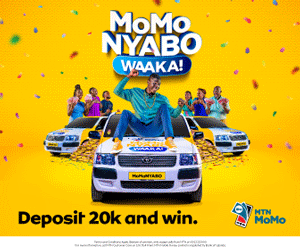 "Plan to uplift Ugandan farmers not yourselves as bureaucrats. Expenditures on endless unnecessary workshops must stop," she added.
The Prime Minister made the remarks while closing the retreat for MAAIF that had been taking place at National Leadership Institute, Kyankwanzi.
She highlighted that the problems that farmers are facing are already well known including poor agricultural inputs, lack of extension services, lack of water for production among others urging the Ministry to focus on assisting farmers rather sitting to talk.
"We must do everything within our power and means to lift our people out of poverty and get them engaged in productive and business oriented agriculture so that they can earn a good living," Nabbanja said.
"If anyone procures or authorizes procurement of fake seeds, fertilizers or acaricides, they are a criminal! We must not condone such criminal and corrupt acts and individuals a bad name."
Comments
comments