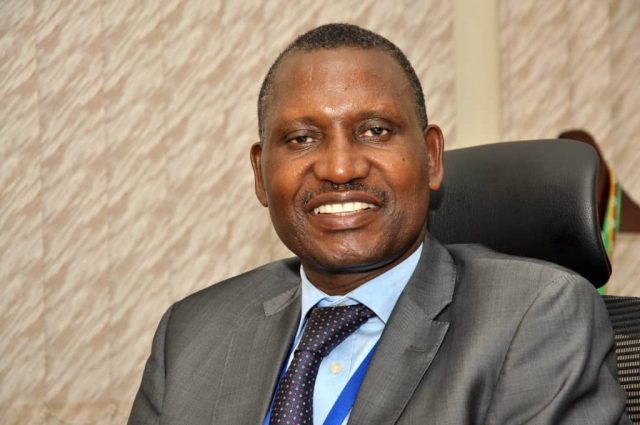 The UCDA is a government agency mandated to "promote and oversee the coffee industry by supporting research, promoting production, controlling the quality and improving the marketing of coffee" in and outside the country.
The body is charged with promoting, improving and monitoring the marketing of coffee with an aim of optimizing foreign exchange earnings and payments to the farmers.
It is further mandated to control the quality of coffee in order to ensure that all coffee exported meets the standards stipulated by the contract between the seller and the buyer and to promote domestic consumption of coffee.
Appointment of UCDA Managing Director
According to the National Coffee Act, the Managing Director of UCDA is supposed to be appointed by the Board of Directors which board is appointed by the sitting Minister of Agriculture, Animal Industry and Fisheries.
Unfortunately, by the time of the expiry of Dr Iyamulemye's contract, Minister Frank Tumwebaze hadn't appointed a board but due to his track record and the visible achievements the minister was convinced he was the right person for the job.
Why Iyamulemye is the right man for the job
An Agricultural scientist, Dr Iyamulemye has a wealth of knowledge in Agriculture related programme design and delivery.
His has competences in strategic planning, and programme management, reviews and evaluations; his technical background and competences are agriculture, agribusiness, rural development, crop protection, import and export risk analysis, sanitary and phytosanitary issues.
These competences have helped him to grow the coffee sector during his five years at the helm of UCDA and his achievements have had ripple effect on coffee farmers at grassroot level.
During his tenure, Uganda has broken the record to export more than 6 million coffee bags (FY 2020-2021), the highest total for 12 months in 30 years. This followed another good performance in the previous financial year where the country exported 5.11 million bags of coffee.
Increased coffee exportation is majorly as a result of strengthened quality control with legal enforcers and investigators, all of which has been led by the UCDA.
It's during the five years of Dr Lyamulemye's reign at the UCDA that coffee tourism has become a major thing. Tourists coming to Uganda are now given a coffee Safari to showcase Uganda's Agricultural prowess as well as take tourists through the processes of coffee production.
In Dr Iyamulemye's five-year term, there has been notable expansion of coffee growing areas including Teso and parts of Karamoja.
In liason with traditional kingdoms, the UCDA has rejuvenated coffee growing in a number of regions with the biggest impact being in the Buganda region.
Trainings in schools, formation of coffee clubs among other interventions have helped children grow up appreciating the importance of coffee growing and how one can monetize it.
There has also been increased domestic consumption of coffee in the country and this continues to grow further.
Comments
comments