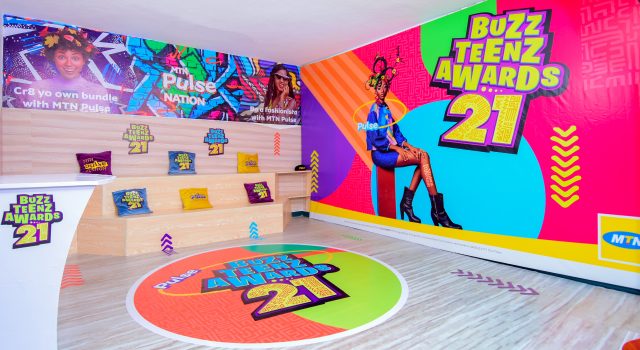 Uganda's longest running awards return this December 19th for the 15th year running.
Buzz Events the organizers of the awards have released a list of categories for this year's awards and that has marked the start of the nomination process.
The awards supported by MTN Pulse retain their purpose of being a voice for Uganda's youth. The nominations and voting is limited to youth20years and younger.
Through their voice, Buzz Teenz Awards, the teenagers celebrate their peers,idols and businesses that influence them in positive ways on top of rich entertainment value.
Nominations are now open on www.vote.buzzteenz.com and will close on the 19th of November.
The four most nominated personalities/entities in each category will be announced on the 19th November to move on to the voting phase. Voting will start on 20th November leading to the grand finale on 19th of December.
A total of 21 categories have been released and there's been some notable new categories to this year's edition.
NXTBigThing
This is a category to shine a light on talent that hasn't broken out yet but already recognized by their peers.
This category is different from Breakoutstar. NXTBigThing is that one who is looking for a big break but they have traction just waiting for their bigbreak.
TikToker
We can't ignore the growth of TikTok and teenage content creators who have built massive audiences and engagement. There are users out there who have created videos to appeal directly to their followers, some have even looked into how to buy TikTok followers so their engagement grows over time. There's already been debate of who is the hottest TikToker and what better way to settle this argument than put it to a BTA vote.
TikTokSound:
Again, TikTok has been a major force with music during the pandemic and several artists have blessed us with different challenges to their sound. It's time to nominate which TikTok song challenge rocked for you. They either skyrocketed to your ears through constant uploads or used resources such as Enforce Social, and others like it, to get out in front, either way, they have shown great musical talent so it can be a tough one to decide.
Buzz Teenz Award 2021 finale will streamlive on Sunday 19th December on Magic 1TV and on social media via buzzteenz Facebook page and MTN Uganda YouTube channelat 2pm.
Buzz Teenz Awards 2021 Categories
Teenz Artist of the Year
Teenz Male Artist
Teenz Female Artist
Teenz Hottest Song Writer
Teenz Next Big Thing
Teenz Breakout Artist
Teenz Song of the Year
Teenz Flyest Video
Teenz Hottest Collabo
Teenz Gospel Song
Teenz Hottest TikToker
Teenz Hottest Radio Station
Teenz Hottest Radio Program
Teenz TV Station
Teenz Hottest TV Personality
Teenz TV Show
Teenz Fashion Star
Teenz Hottest DJ
Teenz Hottest Audio Producer
Teenz TikTok Sound of the year
Teenz Cultural Icon by Reach A Hand Uganda
Comments
comments