Six more people have emerged lucky winners in the ongoing Plascon Uganda Paint and Win promotion walking away with prizes ranging from automotives, cash, home makeover among others.
The six winners who were announced at the weekly draw were all given UGX1,000,000 which is the initial prize before they are put to other challenges where they can win more cash or other prizes.
The biggest prize for the fourth draw was a boda boda motorbike which was won by Peter Lubwama, a painter from Naluvule in Wakiso District.
Lubwama was very excited after receiving his first UGX1,000,000 prize that he stated he was going to win "that bodaboda" as he pointed at it excitedly.
He said that since he got the call from Mr. Daniel Kayongo, the Brand Manger Plascon Uganda, he had been praying that he would win the motorbike.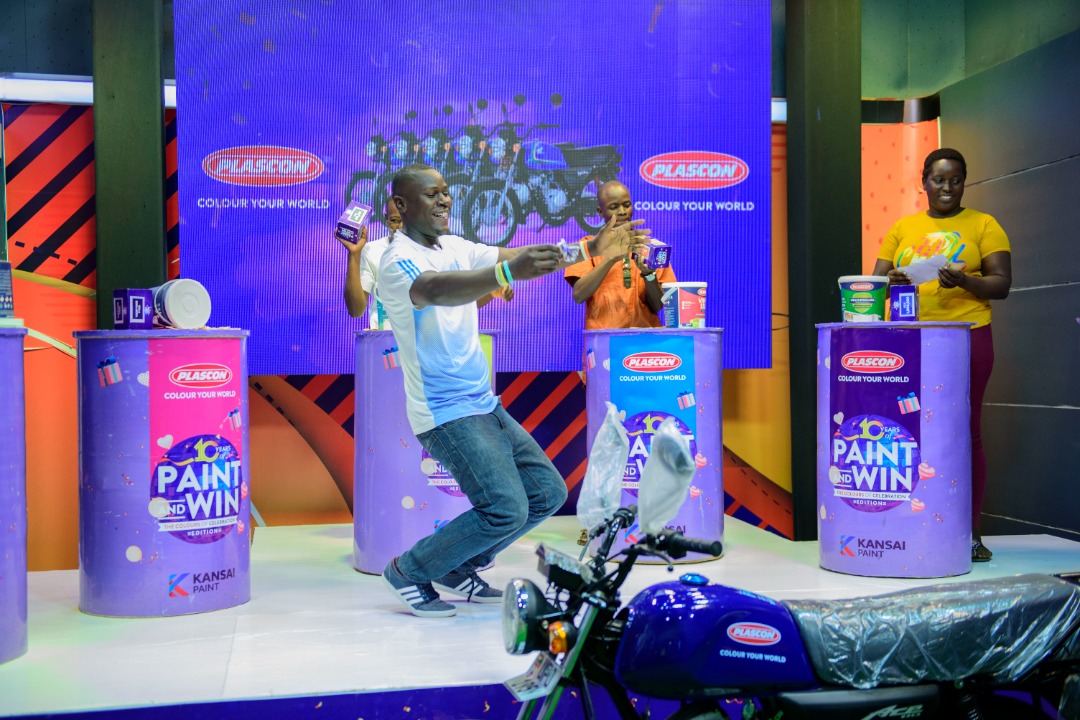 And as was his wish, he won the boda falling to his knees like a true football supporter. He stated that he had been praying to win that boda so that he could go further distances to do his painting jobs.
In his words, he further said he now has UGX1,000,000 for fuel and now his business will expand.
Other winners including Isma Semwanga, Swaleh Mubiru, Isaac Onangu, Sharon Naiga and Arafat Senkoni walked away with more cash and other plascon prizes on top of the initial UGX1,000,000.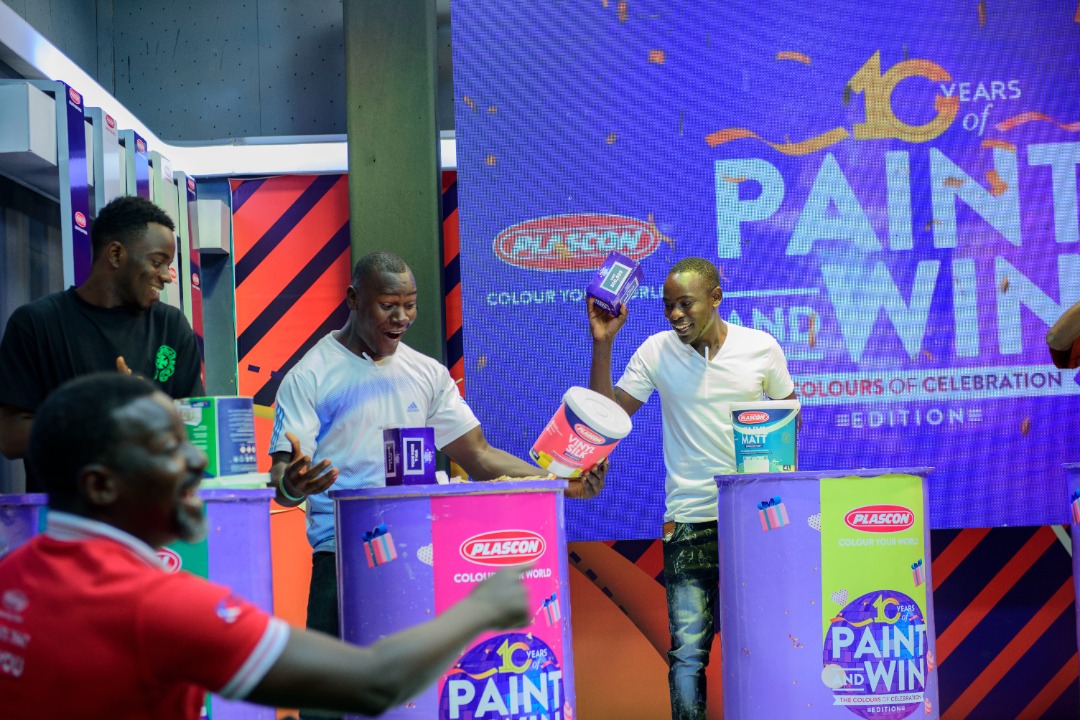 To win more prizes, the lucky participants are put to a challenge where they lift random paint cans and whatever they find under is what they win as an extra.
Weekly Paint and Win shows happen every Sunday at 6:55PM on NBS TV, Bukedde TV and Sanyuka TV.
For one to participate in the show, they need to buy Plascon paint worth UGX100,000, get a scratch card and SMS their code to '7197'.