Four senior South Sudan People's Liberation Army-In Opposition (SPLA-IO) officers have abandoned First Vice President Riek Machar and joined President Salva Kiir's ruling Sudan People Liberation Movement (SPLM).
The defectors made the announcement at a meeting with Kiir in Juba on Thursday.
They were accompanied by traditional leaders hailing from the sections of the Malual Gahoth in Longechuk County and Maiwut County in Upper Nile State.
The defectors included Major Generals Khor Chuol Giet, Kang Riek Diew, Lol Nguoth Chom and the Longechuk County Commissioner, Wiyual Kun Gatluak.
Giet, who spoke on the behalf of the group, said they quit SPLA-IO to free people from tribal hatred and sectional conflicts allegedly spread by Machar's aides.
He claimed the First Vice President was no longer recognized in the area because they have to control the civil population and the fighters in their constituencies.
"There is currently no more SPLM/A-IO in Gajaak areas and there is no going back. Our people are for peace, stability and they need service delivery", said Giet.
The officers assured Kiir of their commitment to peace, stability and development.
President Kiir welcomed the defectors, urging them to join hands to fight tribalism.
"There is no reason to fight. We are one people who have lived together and will continue to live together as one South Sudanese family", he told the officers.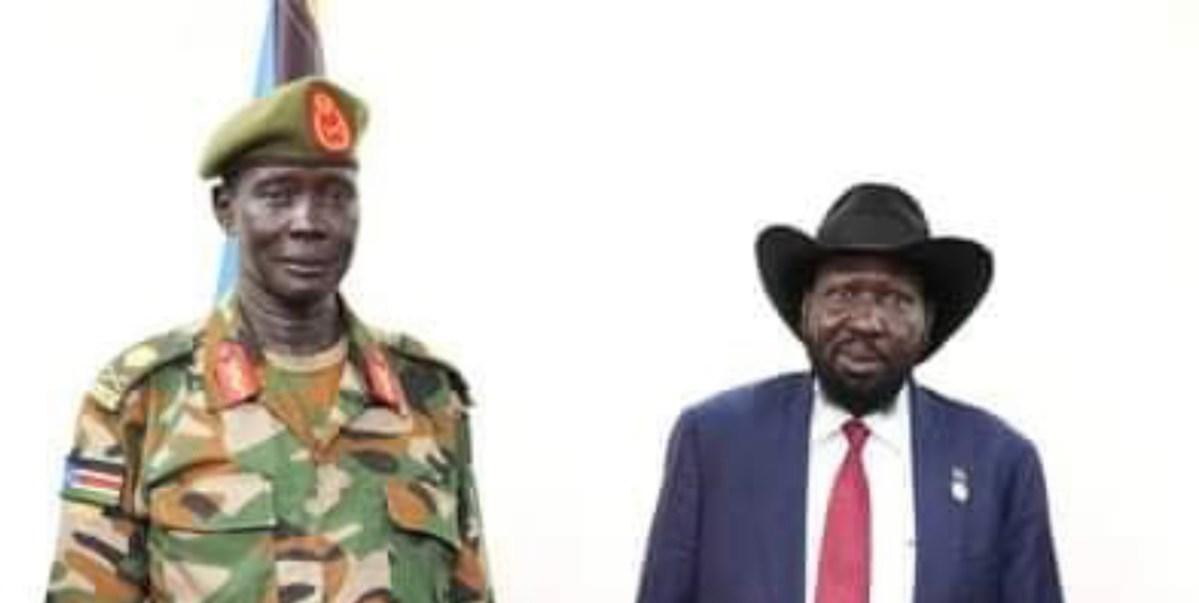 Traditional leaders who attended the meeting in Juba disclosed that the Malual Gahoth and Gajaak sections were now under the leadership of President Kiir.
For his part, former Petroleum minister, Ezekiel Lol Gatkuoth commended Kiir for accepting the decision of his people to return under his leadership, emphasizing that Gajaak would continue standing with him as founding father of the nation.
Also present at the meeting were the presidential advisor on Security Affairs, Tut Gatluak Manime, Director General for National Security Service, General Akol Koor Kuc, Chief of Defense Forces, Gen. Santino Wol Deng and the Director-General for the General Intelligence Bureau (GIB) General Simon Yien Makuach.
Comments
comments