The Uganda Rugby Union has announced a three year sponsorship package from Nile Special worth UGX2.6 billion starting this season. Consequently Nile Special takes over from the sister brand Nile Special Stout that been the foremost rugby sponsor for the past two seasons.
This was revealed by the Union president Godwin Kayangwe today during the pre-season press conference at Kyadondo Rugby Club.
According to the URU president, the sponsorship package will be in incremental percentages over the three-year duration starting with UGX671M this season to, UGX805M and UGX1.13BN for the next two seasons respectively.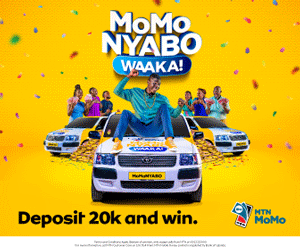 "We are very grateful for the trust that Nile Special has extended to the Union. It is a demonstration of the brand's belief in the unions short and long term strategic plans to which we pledge to adhere," said Kayangwe.
The sponsorship package will cover four main aspects; administration which includes the general running of the league, incentivization of the clubs including trophies/medals and prize money, and marketing of the game that will cover branding, activations and media that's publicity.
Nile Special's John Paul Ssemakula referred to the switch in rugby partner brands as a mere re-alignment of strategies not a fundamental change.
"Both brands belong to the Nile Special family so there are bound to be some internal alignments as long as they lead to a greater good. And in this case the greater good is the continued unwavering commitment to grow the game of rugby in Uganda," said Ssemakula.
Mr. Ssemakula also launched the new rugby campaign; A League Unmatched. This is in line with Nile Special's recently launched Unmatched in Gold campaign that speaks to the brands 21 gold medals it has earned over the years in recognition of its quality at the international annual Monde Selection awards in Belgium.
"This season we want everything to step up a notch or two, to levels unmatched. We are brewing a number of fans engagements both on-field and on social media all meant to give the game an unmatched glitz going forward," he promised.
The league starts this weekend; Saturday, 08 January with a number of fixtures as indicated below;
| | | | | |
| --- | --- | --- | --- | --- |
| Home | | Away | Venue | Time |
| Rams | vs | Mongers | Makerere | 1pm |
| Heathens | vs | Buffaloes | Kyadondo | 3pm |
| Pirates | vs | Hippos | King's Park | 1pm |
| Kobs | vs | Impis | Legends | 1pm |
| Warriors | vs | Rhinos | Legends | 3pm |
Comments
comments