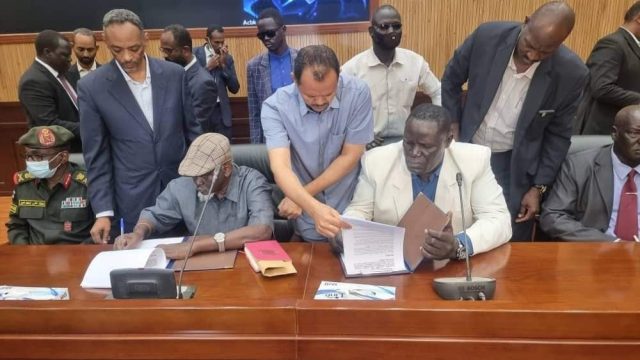 South Sudan government and a splinter faction of the armed opposition movement (SPLA-IO) on Sunday signed a peace deal to end the conflict in Upper Nile State.
This comes barely a week after peace talks between the South Sudanese security delegation led by Presidential Adviser for Security Affairs, Tut Gatluak and a delegation of the SPLA/IO-Kitgwang faction led by General Simon Gatwech Dual resumed in Khartoum, Sudan.
The Khartoum peace agreement between South Sudan government (SPLM-IG) and Agwelek forces came into effect on January 16, 2022.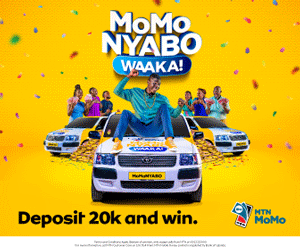 The two parties, as part of the peace deal, agreed on political representation of the Agwelek forces both in state and national levels.
They also agreed that Agwelek forces shall immediately and peacefully disengage and remain independent from the SPLM/A-IO mainstream, with plans to have these forces integrated into SSPDF.
"The two parties agreed that, the Agwelek forces and SSPDF will recommit to maintain the current and existing ceasefire till the reintegration processes are concluded and agreed not to engage in any violence with any forces in the area of responsibility," party reads the agreement.
A minimum of 500 police force, it was agreed upon, be deployed in Kit-Gwang/Mangenis area of Upper Nile state to provide protection.
The two parties, on Sunday, further agreed that amnesty will be granted to the leadership and Agwelek forces within the period of one week of the force disengagement as outlined in the agreement between the SPLM-IG and the SPLM/A-IO Kit-Gwang faction.
ACTIVIST WELCOMES KHARTOUM PEACE AGREEMENT
Edmund Yakani, a South Sudanese activist, said the agreement reached between the SPLM-IG and the SPLM/A-IO Kit-Gwang faction will prevent armed violence and further loss of lives and properties
"A ceasefire agreement is what we were advocating for. It is good that a ceasefire agreement was reached and the next step is genuine implementation of the Khartoum peace agreement," he explained.
Yakani, however, said signing of the ceasefire agreement without full participation of the Revitalized Transitional Government of National Unity (R-TGoNU) contradicts the cessation of hostilities agreement of 2017.
"Article 2.1.8 [of the ceasefire agreement] prohibits recruitment during the period of implementing the Revitalized Agreement on Resolution of Conflict in the Republic of South Sudan", he stressed.
Sudan is the guarantor of the September 2018 peace agreement which was negotiated in Khartoum.
Comments
comments