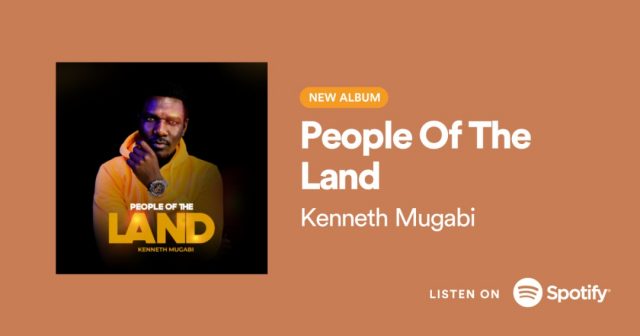 Today, multi-award-winning Ugandan Afro–Soul artiste Kenneth Mugabi releases his much-acclaimed 'People Of the Land' album on digital streaming platforms via Black Market Records.
The Afro-soul artist's new album features 23 tracks with one bonus track and boasts of three collaborations with top Ugandan artistes.
The release follows a record sale of 50 premium physical copies at $100. The Premium copies are still available for sale on request at the same price, according to the artiste.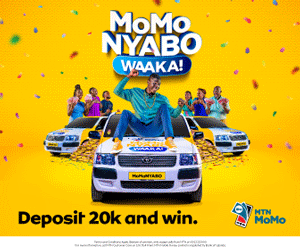 Speaking to Tower Post Entertainement, Kenneth Mugabi said, official visuals for the songs on the album shall be released on YouTube in due course one after the other.
Mugabi's new album 'People of the Land', which is a tell-tale of Ugandan stories and day today issues affecting Ugandans, is out on all music streaming channels.
In this epic production, Mugabi tackles issues like domestic violence, girl child empowerment, climate change and others with a blend of traditional and modern music instruments.
All the songs on the album were written by Mugabi and produced by ace producer Joseph Arinaitwe.
TRACKLISTING:
1. People of the land 13. Muvubuka
2. Asiya 14. Enjovu
3. Ankuba. Ft Halimah Namakula 15. Awunuuna
4. Akanamba 16. Under Wraps
5. Munha 17. Consumed
6. Nteesa 18. Ukabila.
7. Cindarella 19. Mbe
8. Sembez'abato 20. Wamanyiiza
9. She said yes. Ft GNL Zamba 21. Nsaba Kudilla
10. Take me back 22. Fire and Water
11. Lundaganya 23. Ensi Ensuubize
12. Syllables
ABOUT KENNETH MUGABI:
Kenneth Mugabi recreated the entire soul sound of Ugandan music with real-life stories and the touch of Ugandan music instruments. The multi-talented Award-winning music icon who has three (3) music Albums to his name, has shaped Uganda's music terrain by selling record copies of his album at $100, becoming one of the best-selling artistes in the age of digital distribution.
A multi-talented artiste, Kenneth Mugabi is a gifted songwriter and a soulful performer. His rich unique voice and ability to write beautiful afro-soul music make him a unique and enjoyable performer to watch and an African version of neo soul.
He blends his guitar and tube fiddle, which play well into his music to create a unique background sound for his rich vocals.
He first caught public attention as one of the top contestants in the Coca-Cola Rated Next Uganda competition and has since then featured in many performances on a national platform.
From serenading the country on National TV for the Valentine's Day show to staging performances with top local acts like Qwela and performing on same stage with international acts like Joel Sebunjo and Ali Keita, Mugabi has done it all.
He released his debut album 'Kibunomu' which spawned the viral hit 'Naaki' that was later followed with his 'Ugandan' album in 2019 and now 'People of the Land' in 2022.
For over 7 years, Afro-soul musician and recording artiste, Kenneth Mugabi, has influenced the new sound of Afro-soul music in Uganda.
A song writer and a guitarist, Mugabi is the author of top soul ballads like 'Nkwegomba', 'Naaki', 'Embeera', 'Sanyu', 'Cindarella', 'Take Back' and many others.
With an immense watch time and great subscription across all digital music streaming platforms, Mugabi is the most streamed Afro-soul Uganda Ugandan artiste.
Comments
comments