The commander of the Chieftaincy of Military Intelligence Maj Gen Abel Kandiho has been relieved of his command.
Kandiho who was recently sanctioned by the United States government over alleged violation of human rights has been replaced by Maj Gen James Birungi.
Maj Gen Birungi has been in South Sudan on special assignment to monitor on behalf of the guarantors of the South Sudan peace process, the assembling, screening, demobilization and integration of the armed forces of South Sudan.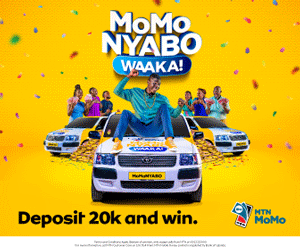 Prior to that, he served he served as the commander of the Special Forces Command (SFC), a specialized command unit of the UPDF responsible for the security of the President, his immediate family, the constitutional monarchs and vital national installations of the country.
Sources inside the UPDF reveal that Kandiho has been posted to South Sudan as Uganda's Special envoy.
Lt Gen Muhoozi Keinerugaba, the commander for Land Forces congratulated Maj Gen Birungi and Maj Gen kandiho on their appointments hours after new about the changes surfaced.
"I congratulate both Maj. General Abel Kandiho and Maj. General James Birungi on their new appointments. Hongera sana," Muhoozi tweeted.
Comments
comments