Parliament's Committee on Trade, Tourism and Industry will investigate the circumstances surrounding the importation and sell of counterfeit goods on the Uganda market and present a report to the House within two weeks.
The directive by Deputy Speaker Anita Among during a plenary sitting on Wednesday, 02 March 2022 followed concerns by Buhweju County MP, Hon Francis Mwijukye.
"We want to understand how a consumer is protected. What do we do with these counterfeit products and when we can have a law to deal with all this," Among said.
Mwijukye said that out of Uganda's shs41 trillion budget, the country risked losing about shs6 trillion in sub-standard and counterfeit products if their spread is not nipped.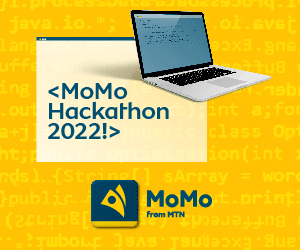 He attributed this to weak regulatory mechanisms, corruption and high moral decadence.
"This is a threat to intellectual property and it jeopardizes innovation, undermines legitimate business and is a risk to consumer health and safety," said Mwijukye.
He said that much as Uganda National Bureau of Standards (UNBS) is implementing a series of guidelines under the pre-export verification and conformity to standards, many companies have products on the market that have been issued with fake certificates.
"The PPDA process of awarding certificates to these products is marred by corruption. There is need for Parliament to investigate the capacity of all contracted companies and how effective they are in providing the service of giving out certificates of conformity," Mwijukye added.
State Minister for Trade, Hon David Bahati said the ministry will present the Counterfeit and Consumer Protection Bill to Parliament within two months.
"It will go a long way in protecting consumers and ensure that products by Ugandan companies and those imported are of standard for human consumption. The Bill will strengthen regulation," Bahati said.
Hon Jane Pacuto (NRM, Pakwach District) challenged the minister to present a way forward to protect the consumer as the Bill is drawn up.
"I once went to buy a padlock and the seller asked me if I wanted a genuine or fake one. Since I did not know which was which, I bought both. The Bill will take some time but in the meantime, how do we protect Ugandans," said Pacuto.
Bahati said UBOS is working to ensure that product standards are captured at the source of production or import and that sensitisation on fake products is ongoing.
"We continue to educate the public not to buy any products that do not have the UNBS logo. We are putting QR codes on products so that a consumer can use their phone to scan and detect if they are genuine or not," Bahati added.
Sheema Municipality MP, Hon Dickson Kateshumbwa said that while existing laws to curb counterfeit products on the market were existent, implementation has failed which has kept such products visible.
He cited the East African Community Customs Management Act that prohibits counterfeits of all forms.
"We expect Government to give us a performance report on the companies that it contracted to execute pre-shipment inspection of goods. Since we started contracting these companies, has the situation changed?" asked Kateshumbwa.
Comments
comments