Global gaming exhibition – the Games and Politics exhibition is set to take place for the first time in Uganda, five years its inception.
The exhibition which is happening for the second time on the African continent goes around the world showcasing the role and relevance of video games and gaming in society and how the games can influence politics. Gaming has come a long way over the years, with gamers finding many different ways to consume their games in different ways, whether they are playing online or going onto websites like Pokeflip to find card-based games for collectible reasons or to play with others who have similar tastes, gaming has always adapted with the times and that is evident in today's world.
In Uganda, the exhibition is slated to take place at Design Hub, 5th street Industrial Area in Kampala starting on Friday March 18th with another event happening on Saturday March 19th.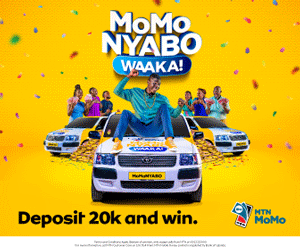 It is being hosted by Konrad-Adenauer-Stiftung in close collaboration with Goetzentrum.
The two German organizations have outsourced services of seasoned gamer and Digital Media practitioner Edwin Danze to help curate the activities of the exhibition owing to his experience in organizing gaming events and his connections to gaming communities across the country.
"A game is always more than just a game. There is a lot of political intonation in video games; the politics of gender, the politics of Race, the politics of body perfection among other things. These are the things that we are going to be showcasing and discussing throughout the exhibition," Danze revealed.
He added; "the event will attract people from the gaming industry; game developers in Uganda, character designers, investors who have been investing in gaming, people who have been collaborating gaming in Africa and players."
Danze has been at the fore front of gaming in the country having organized a number of notable events and competitions over the years with the most prominent being the Xtreme Gamers tour in 2014 where he partnered with Crown Beverages on a National gaming tour.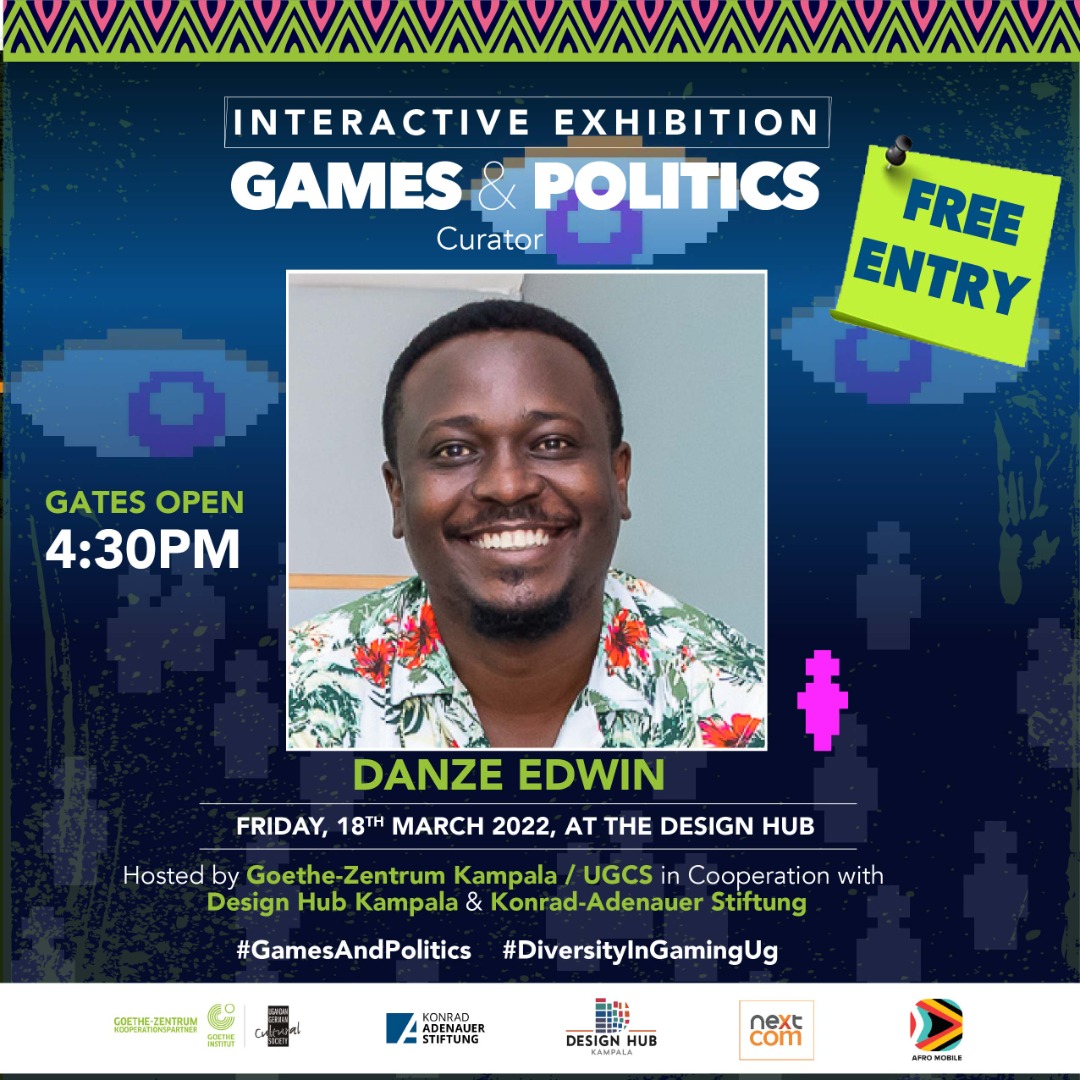 Other events that he has organized include the Orange expo gaming experience, Gladiators digital gaming experience, Ultimate gamer championships, Coca cola Schools FIFA league, Buzz gaming events, Call of Duty Mobile among others.
It's this experience and testimonies that build trust that the Games and Politics event will offer no less of a good experience which will bundle fun and learning together.
On top of gaming, Danze said, the event will have amazing keynote speakers, surprise guests, performances from Deejays, musicians, poets among others.
There could also be a number of shops and stalls from gaming enterprises around Uganda and the world, showcasing their offerings to enthusiastic and professional gamers. Gadgets, gear, and other in-game paraphernalia that is sold by the likes of yesgamers could be featured during this exhibition, making it a well-rounded event for video game zealots from across the continent.
It aims at celebrating creatives and gamers, understanding issues they face and together, forging solutions to the issues affecting the gaming industry in Uganda and the world.
"We have game developers in the country but no one has told their story, no one knows it. People do character designs, they model gaming environments but no one knows their story. At the end of this exhibition, we hope that the country will have a better appreciation of those creatives and that some solutions will have been forged to help them tackle issues they face in their work."
The Games and Politics exhibition is happening for the second time in Africa having taken place at the Goethe-Institut Lagos, Nigeria in 2019 which the first time on the continent.
The exhibition has also taken place in several locations in South America, North America, Europe and Asia.
Who is Edwin Danze?
Born in 1988 in Kampala, Uganda, Danze is currently the Head of Digital Marketing at Next Media Services.
A TV Host, Radio Presenter and producer of a show called Another Round Ug.
He's worked for various brands such as The Sylvia Owori, African Woman Magazine as a social media manager, Digital Manager at Fireworks Advertising, Brainchild Burson Marsteller in 2017 he joined NBS Television as the Head of Digital Marketing.
Danze is trained in Digital Marketing by BBC World Service, Voice of America – U.S Agency for Global Media and DW and studied Industrial and Fine Arts from Makerere University.
Comments
comments