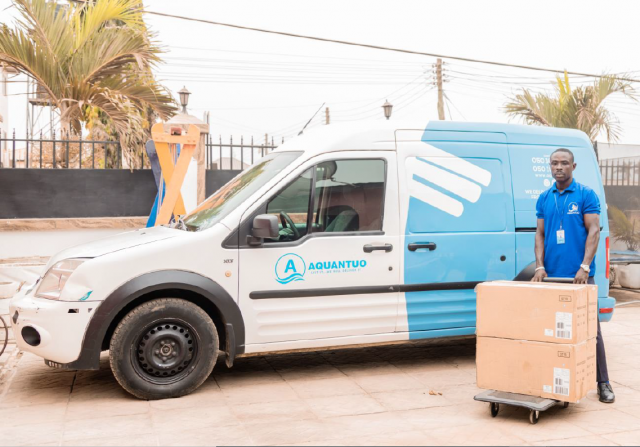 International shipping company Aquantuo has opened shop in Uganda as it seeks to expand operations and continue with its dream of solving the numerous challenges faced by Africans in receiving and sending goods across the world. It is essential that they are shipping their contents in a safe and secure manner, whether they opt for plastic boxes or larger shipping containers, they want to give their customers the best service available.
Already available in Kenya and Ghana, Aquantuo comes to Uganda amid cries from individuals and businesses over long delivery timelines to Kampala, limited tracking offered for items being shipped which eventually leads to loss of items in the end.
For many years now, Ugandans have wanted to effortlessly purchase and import goods from abroad but because of the various hindrances associated with it, many have been discouraged from purchasing the things they love and had resorted to sending friends, family and colleagues that often travel.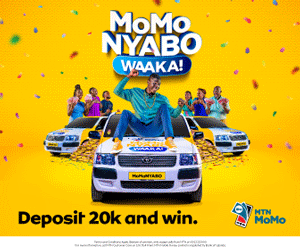 This has been the case especially when it comes to shopping from stores that don't ship directly to Uganda and that had become a very big problem to prospective shoppers of authentic goods.
Aquantuo comes at the right time to provide a reliable way to shop from international stores and have your goodies shipped in with the click of a button and delivered to your doorstep in Uganda.
The individual or business identifies and purchases a product with their preferred vendor in the United States, United Kingdom, Canada and China directly and this product is delivered to their tax-free addresses in these locations after which it is shipped and delivered to one's doorstep in Uganda eliminating the long chain of middlemen who most times compromise the products or swap them for counterfeits.
Other services Aquantuo offers at the moment  include the concierge service, for individuals that are unable to purchase for themselves from the different stores. They have that done for you and then handle the shipping to Uganda. They also help their clients send items from any of these countries back to Uganda.
How to Shop
Sign up on the Aquantuo website to get your tax-free address then shop online from your favorite online stores.
At checkout from the online stores, choose to ship the items to your unique Aquantuo address and your product will be delivered to their address directly.
Log into their website, indicate what you bought and then wait for the time to be delivered to their address.  The final shipping invoice is shared once items are received at their address.
Your items will be shipped, taken through customs clearance and delivered to you within 5-10 working days from the time of delivery to your Aquantuo address.
Concierge service (Purchasing products for you)
Aquantuo offers an extra service where they do the shopping for the buyer as they sit back and relax.
All one needs to do is provide a shopping list of the items they want delivered with a link or details of the items, and the rest will be handled by the company.
Once a link is provided, Aquantuo will confirm the product with the buyer after which the buyer pays for the product.
After purchasing the product, it is forwarded to your international address from where it is shipped to you in Uganda.
Delivery timelines
It takes between 5-10 business days for Aquantuo to deliver a product that is being shipped by air and 12 weeks for a bulky product that is being shipped by sea, from the time they receive it.
This gives the company a competitive advantage over their competition in Uganda whose delivery timelines range from 2 weeks to a month for Air Freight.
The other advantage Aquantuo has over her Ugandan competitors is that they offer real time tracking of your packages on their easy-to-use website and sharing of an image for the received packages abroad thus offering a seamless and enjoyable user experience.
Aquantuo can be accessed through their web platform www.aquantuo.com/ their mobile app available on iOS and Android, their numbers: 0740 910454/ 0775 056764 and on email support@aquantuo.com
Comments
comments