A Government of Uganda delegation will travel to the Democratic Republic of Congo at the end of the month to negotiate business deals aimed at boosting Uganda's economy.
This was revealed by the State Minister for Trade, Hon. David Bahati, on Tuesday, 19 April 2022 while responding to issues raised in the report from the Committee on East African Community Affairs.
The DRC recently joined the East African Community.
Bahati made the revelation following a recommendation by the committee to support Uganda's private sector players to access market opportunities in the DRC.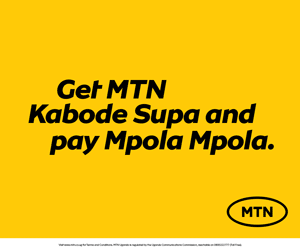 "The involvement of the political leadership of the ministry to participate in EAC sectoral council meetings and coordinate the identification and resolution of non-tariff Barriers and bilateral engagements on trade issues related to agro-trade and private sector development is critical," reads the report.
Bahati urged Parliament to avail more support to the Ministry of East African Community Affairs so as to ensure that non-tariff barriers to trade across the region are removed.
"One of the things that have been hindering the progress of the community are transport costs and that is why we are talking about the Standard Gauge Railway and Meter Gauge Railway. These will help our goods to be easily transported from Mombasa to Uganda," Bahati said.
The Chairperson of the Parliament Committee on East African Community Affairs, Hon Noeline Basemera observed a declining trend in funds allocated to the ministry having suffered budget cuts worth Shs23.49 billion since financial year 2019/2020.
While presenting the committee report, Basemera said that Shs21.4 billion of the ministry's proposed budget of Shs29.7 billion in financial year 2022/2023 is Uganda's contribution to the EAC translating to 72 per cent of the budget.
She added that the balance of Shs8.3 billion is left to ministry operations, with only Shs4.29 billion going to operations across departments and implementation of core regional activities of the ministry.
"The committee recommends that a reconsideration be made to increase the budget of the EAC Ministry for financial year 2022/2023 to Shs35 billion commensurate to the expanding mandate and increasing activities of the community," Basemera said.
Basemera said the Committee also made a proposal for additional Shs2.5 billion to be availed to the ministry in the coming financial year, to facilitate regional engagements.
Comments
comments