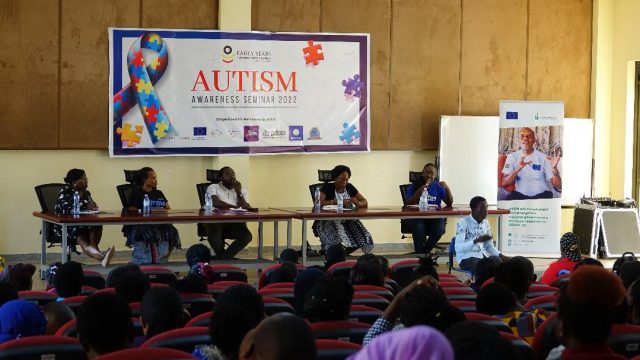 Early Years Foundation Uganda, on Tuesday held an awareness symposium funded by the Aga Khan foundation Uganda at Kyambogo University as one of the campaigns geared towards commemoration of the World Autism Awareness month, April.
Autism, or autism spectrum disorder (ASD), refers to a broad range of conditions characterized by challenges with social skills, repetitive behaviors, speech and nonverbal communication.
There's no particular cause and cure for autism known or discovered. However, research shows that there are numerous associated factors that spark the autistic spectrum disorder. These factors can be a combination of genetic and non-genetic or at times environmental influences.
How can one know that their child has autism?
Normally, the first communication of a child is crying at birth. Thereafter, as they grow, they start by babbling, then phrase up singular words before summing up meaningful statements. However, if the child has autism spectrum disorder, they don't reach some stages or reach the stage and regress. There are quite a lot of autism symptoms to look out for, including delayed language skills, unusual eating and sleeping habits, and many more. That's why it's important for parents to follow their child's development keenly so as to tell when there's an issue.
"I found out that my son had autism only after I had sent him to stay with an aunt when he was about 1.5 years old. It was my aunt that noticed particular differences between him and other children of his age. He was not responsive to calls and was always to himself," Patricia Ogule, the team lead Autism awareness Uganda revealed.
Ogule said these red flags that included unusual behaviour, language and social interaction pushed her to search for answers and he was diagnosed with autism.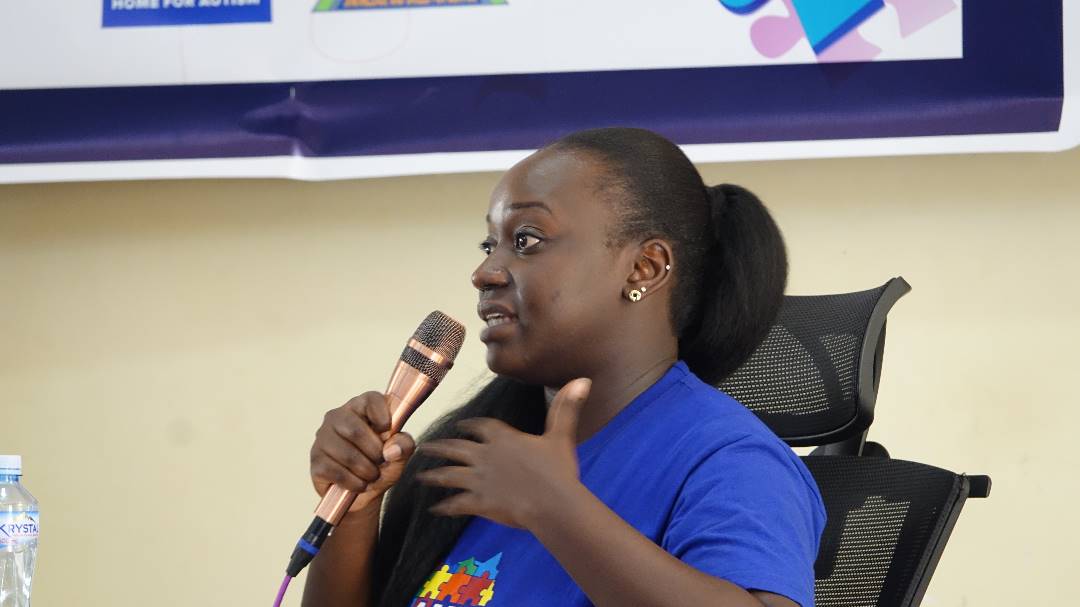 A child being intensely in love with certain behaviours such as a bottle or puzzles can also be a red flag. Similarly, repetitive fixed and limited behaviour and they don't want to change should raise question marks.
According to Ogule, a mother to an eight-year-old son with autism, finding out and accepting the difference of a child is something parents particularly young mothers are not ready for.
It is with this background that Ogule started to help parents come to terms with situations and acceptance. They also help them to get medical assistance.
Parents shouldn't dwell on the cause and instead put an arm of love around the child. The quest to find a cause can lead to the pointing of fingers in a family.
How can we manage a person living with autism?
With many parents out there conned because of their untiring efforts to "cure" the children, Dr Daniel Tumwine of International Children's clinic, Najeera advises parents to focus on the management of their children to get the best out of them.
He advises visiting both behavioral and speech therapists to work on the behavior and language of the youngsters.
Dr. Tumwine wants the government to come up with an early childhood diagnosis chart so as to screen children easily and early.
"In addition, parents and caretakers should create a routine for the kids to follow as it will become part of them. Similarly, parents should create a safe space for the children and not project their goals and desires on the kids so that they feel comfortable and free," he said.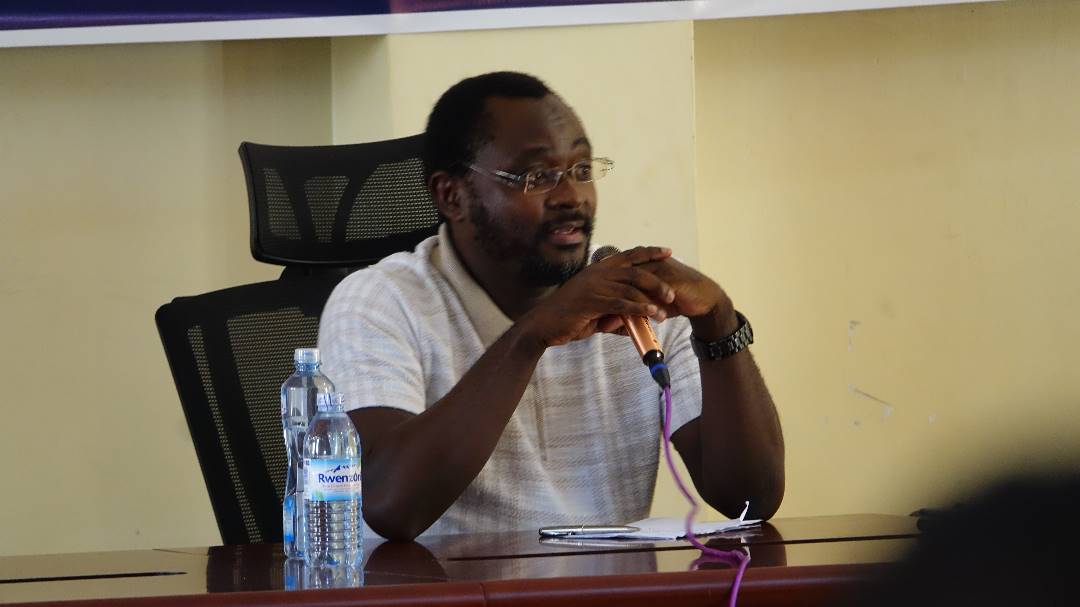 Ms Dorothy Nambi, Director, Donor Centre home for Autism works to empower people living with autism with life skills.
Children usually have sensory overload and parents should be equipped on how to Cool them down
Dr Daniel Tumwine, of International Children's clinic, Najeera
Guardians should also understand that it's a spectrum and what works for one may not work for another.
Much as parents would like to manage their children, many of these services are so expensive for the majority of families. It is with this background that Patricia Ogule calls for subsidies by the government in order to have every child attended to.