South Sudan's Eastern Equatoria state governor Louis Lobong Lojore has temporarily relocated his office to Nimule town of Magwi county to contain the growing insecurity in the area.
Government soldiers were deployed to disperse protests after tensions in the area heightened following the killing of a local chief was killed pon Monday while at a community meeting to plan the burial of two men who were killed over the weekend.
Governor Lobong and a team of his cabinet and officers went to Nimule on Tuesday to quell the situation.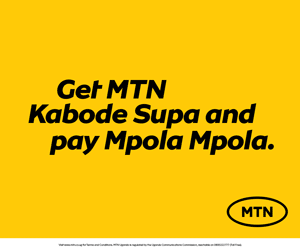 Eastern Equatoria state minister of information and government spokesperson Patrick Oting Cyprian who is also in Nimule, said the governor will be in Nimule until tensions have been quelled.
"In reality, he came with his office and his people, the press secretary, the secretary general, and everybody in the government to stay and solve the problem. His coming has solved the problem and now in Nimule, I want to tell you that people are now staying well," he said. "The road which was closed is now open and in the town the shops are open, people move freely and business is going as usual."
Oting adds, "The governor came but not forever, he just came to resolve the problem, he resolves the problem and will return anytime, the security organs brought from the national government and state are now in Nimule to stabilize the security of the area and people stay in peace."
Michael Abuni, the chairperson chamber of commerce in Nimule welcomed the move saying the business community suffered heavy losses during the riots on Monday.
"His coming is at the right time because the tensions were very high but his coming has reduced tensions. On Wednesday morning, we were with them in the meeting. He also held meetings with other tribes and the Madi community. According to him, the people suggested dialogue and we welcomed dialogue as the only way that the root cause of the crisis is identified so that people stay in harmony," Abuni said.
His only worry is the implementation of resolutions of the talks. He says many talks have been held in Nimule between the communities but a lack of implementation has led to on and off tensions.
Wodcan Savior Lazarus, the executive director for Support Peace Initiative development organization or SPIDO, a civil society organization based in Juba welcomes the move and says it shows a sign of responsive leadership.
"First of all, we would like to raise our voices to condemn the incidences that happened in the whole Eastern Equatoria region. Within a short time, we can lose a good number of people. If you can remember even in Kapoeta over 200 plus others were already lost in a couple of recent incidents in Nimule which prompted the governor to relocate there," he said.
Other officials who accompanied the governor include the minister of animal resources and tourism, Angelo Geri, and the chairperson for security at the state parliament Margret Willliam Apari.
Comments
comments