The National Democratic Movement (NDM) led by Dr. Lam Akol has commended the SPLM for coming up with a roadmap for the transitional period but trashed the procedure President Salva Kiir and his SPLM used to come up with the roadmap.
A press release from the NDM over the weekend said they were surprised by the plan of the SPLM to present their roadmap to the collegial presidency.
"We commend the SPLM-IG for following the NDM's initiative of proposing a roadmap for tackling the approaching end of the Transitional Period. However, we are astounded by the proposition that their suggested roadmap will be presented to the Presidency for consideration." The statement said. "Matters related to the Revitalized Agreement concern the Parties to it, not any institution of the R-TGoNU such as the Presidency, the Council of Ministers, or any other."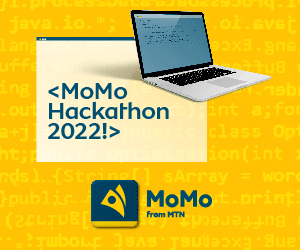 "It is only after the Parties have reached consensus as required by the Revitalized Agreement would such consensus position be presented to R-TGoNU for adoption," it added.
According to NDM, the right procedure should have been for SPLM-IG to present its proposed roadmap to the parties either directly or through RJMEC so as to be discussed together with other proposals from the other parties in order to agree on a common position.
"Then and only then can such an agreed common position be considered as owned by the Parties," the statement said. "It is common knowledge that the Presidency doesn't have a member from the OPP. Who will represent them even if it were to be agreed, for argument's sake, that the Presidency can represent the Parties?"
On Friday 15 July, President Kiir met the 4-man delegation, all members of the SPLM, who came up with the roadmap. They included Security Advisor Tut Gatluak, Cabinet Affairs Minister Martin Elia Lomuro, Foreign Minister Mayiik Ayii Deng, and Information Minister Micheal Makuei.
"If the Revitalized Agreement were implemented in good faith, there would have been no need for a roadmap at this stage for the agreement itself provides such a roadmap in its implementation matrix," NDM's statement said. "The fact that we are discussing a roadmap at this late hour in the life of the agreement suggests that things did not go well as envisaged when it was signed four years ago."
According to NDM, restoring the dented trust among the parties is of paramount importance as the end of the Transitional Period approaches.
"This can only happen by being sincere, truthful, and accommodative of differing views. The SPLM-IG should follow the right procedure to build consensus," the statement urged. "We also invite the other Parties to the agreement to develop their own roadmaps to make the discussion easier."
"Our people have suffered a great deal and it is about time that their leaders put their welfare above partisan or individual interests," it concluded.
Comments
comments