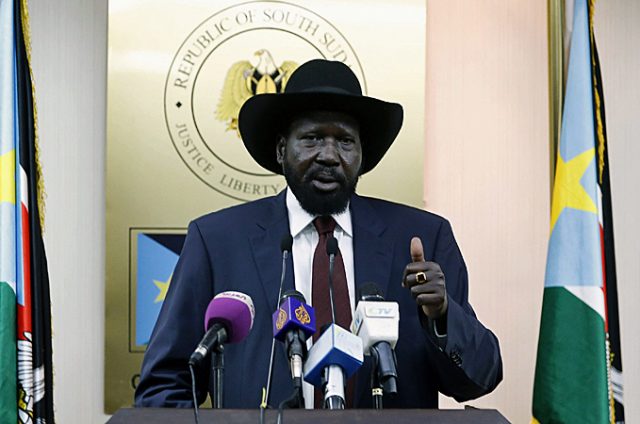 South Sudan President Salva Kiir Mayardit on Tuesday evening in a series of presidential decrees reappointed Mayen Wol Jong as the undersecretary of the ministry of petroleum after sacking Awow Daniel Chuang.
Daniel, the outgoing undersecretary in the oil ministry since 2020, is a former minister of petroleum since 2018 to 2020, when he was demoted.
Interestingly, the newly appointed undersecretary Mayen Wol Jong, has also served under his predecessor in the same position.
Wol, earlier served as a former chief administrator in the office of the President before his first appointment as the undersecretary in Petroleum Ministry in 2018.
Mayen Wol was among six of 16 people acquitted by South Sudan's High Court after being convicted for stealing millions of dollars from the Office of the President in November 2017.
He and others were acused of playing a role in the loss of more than $14 million and 30 million South Sudanese Pounds in Kiir's office.
The decree gave no reason for the reshuffle in the petroleum ministry.
Comments
comments