South Sudan President Salva Kiir and First Vice President Riek Machar have agreed to fast-track the implementation of the peace agreement based on a roadmap prepared to help guide the process.
On Monday, Cabinet Affairs minister, Martin Elia Lomuro said Kiir and Machar have agreed to work together to fast-track the implementation of the peace agreement and to help build the confidence and trust of the international community as well as region in the country's peace process.
"His excellency the president and the first vice president Dr. Riek Machar have agreed to fast track the implementation of the peace agreement", said Martin Elia Lomuro. The president with his wisdom had seen this and directed that a roadmap be produced so that it helps in the trust and confidence-building process," explained Lomuro.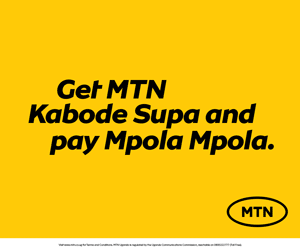 He added, "This roadmap has now been produced and will soon be presented to the presidency for deliberation".
The commitment from both leaders followed a visit by the Senegalese President, Macky Sall to the South Sudan capital, Juba on Monday.
Sall, also the African Union (AU) chairperson, held talks with Kiir and Machar, encouraging them to work for peace and stability in the young nation.
He urged both leaders to work together to implement the 2018 peace deal.
"I come here, Mr. President, to encourage you and to support the peace process in South Sudan. First Vice President Dr. Machar, I came here to also make the same plea that you work together to consolidate peace," said Sall.
The Senegalese leader assured South Sudanese leaders of the continental body's support towards peace and stability in Africa's newest nation.
"It takes time to build a nation. I came to let you know that we are available and at your disposal as African Union to help build peace," he stressed.
Last week, the United States announced it was ending its assistance for peace process monitoring mechanisms in South Sudan, pointing to the failure of the country's leaders to implement the revitalized peace accord.
South Sudanese leaders, Washington said in a statement, failed to bring peace to the East African nation and have consequently decided to end funding for peace process monitoring mechanisms, effective July 15, 2022.
The U.S provides significant assistance to save lives and reduce the suffering of the people of South Sudan, including approximately $1 billion in humanitarian and development assistance, support to the UN Mission in South Sudan (UNMISS), and additional assistance in coordination with partners through World Bank and other international financial institutions.
In line with the IGAD- brokered peace pact of September 2018, the regional body formed the Reconstituted Joint Monitoring and Evaluation Commission (RJMEC) and the Ceasefire and Transitional Security Arrangements Monitoring and Verification Mechanism (CTSAMVM).
However, the slow pace of peace implementation in several areas casts doubt over plans to hold elections in 2023 as scheduled in the peace pact.
Comments
comments