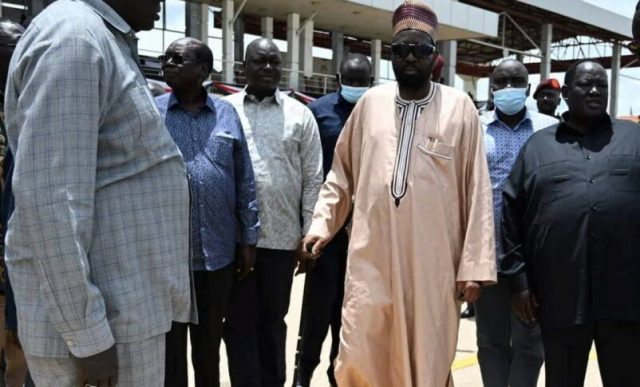 The first batch of South Sudan's unified forces will officially graduate today August 30, 2022, a senior presidential advisor confirmed.
Speaking to the media during a tour at Dr. John Garang Mausoleum on Sunday, security affairs advisor, Tut Gatluak Manime said all the arrangements are in place for the graduation ceremony on Tuesday.
South Sudan President, Salva Kiir visited the mausoleum on Sunday to acquaint himself with the ongoing preparations for the graduation event.
The Presidential Affairs minister, Barnaba Marial Benjamin said Kiir declared August 30 a public holiday, urging citizens to attend Tuesday's ceremony.
The president, he further stated, will be expecting several heads of state and governments in Juba to witness the graduation of the unified forces.
For his part, Central Equatoria State governor, Emmanuel Adil Anthony requested all the citizens to attend the graduation ceremony of the national unified forces.
He also assured the public of maximum security on the graduation day.
The September 2018 revitalised peace agreement requires the parties to train and graduate a unified force of 83,000 personnel to take charge of security during the transitional period. The unification of the army had delayed amid missed deadlines.
Comments
comments