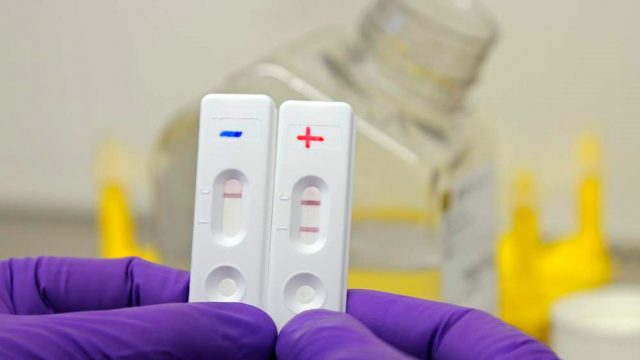 The South Sudanese Ministry of Health says the two samples of suspected Ebola cases taken out of the country for investigations have tested negative for the virus.
The samples were collected from Nimule in Eastern Equatoria and Yambio in Western Equatoria State after two patients presented Ebola signs and symptoms.
The tests were initially destined for Uganda lab, in accordance with a memorandum of understanding between the two countries.
But Uganda laboratory for virology had a backlog of samples to run the tests promptly, forcing the authorities to take them to South Africa.
Victoria Anib, the Undersecretary in the Ministry of Health said this morning that both samples tested negative for the virus.
"The samples tested negative. As we speak, there is no positive Ebola case in the country. Two samples were taken, and both tested negative," said Dr. Anib.
"South Africa offered to do the test for us, so it was tested in South Africa and two of them came back negative which is very assuring for us."
Dr. Anib also said the ministry received an alert in Shirikat on Monday, but "it did not meet the criteria so as we speak, we don't have any case of confirmed Ebola case in the country."
"This is very assuring for us. These are the two reported cases. There was one in Nimule and one in Yambio, these are the ones who tested negative."
While it was rumored that the country had registered about six suspected cases of the virus, the ministry has ruled out four of them, describing them only as "alerts".
However, Undersecretary Anib said there is another suspected case and the sample is in the process to be sent outside the country for examination.
She is calling on the public to remain vigilant and avoid circulating unverified information about the virus.
Comments
comments