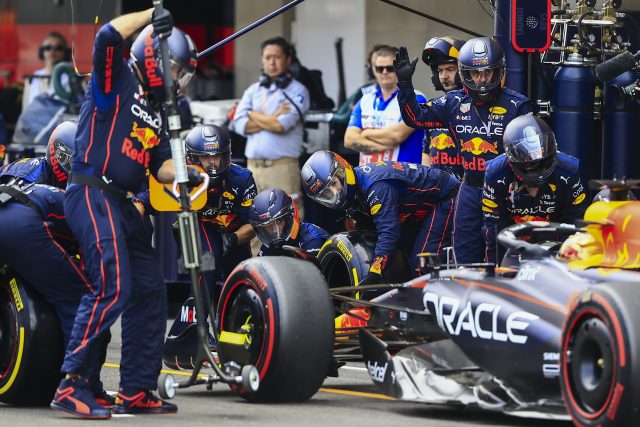 Viewers on DStv can look forward to the 21st round of the 2022 Formula 1 World Championship, the Sao Paulo Grand Prix, live from the Interlagos Circuit on the evening of Sunday 13 November 2022.
SuperSport is definitely your #HomeOfSport and the ultimate destination for motorsport fans.
The previous round in Mexico City saw Red Bull's Max Verstappen claim yet another victory, taking him to 14 for the season – a new record for the most number of wins by a driver in a single F1 campaign.
Verstappen took the race win ahead of Mercedes' Lewis Hamilton and the tension between the rivals remains as strong as ever.
"People have told me that he doesn't use my name," Verstappen said of the British driver. "I was always taught that you have to respect what people have achieved in sport. I have no problem with what Lewis has achieved. He is one of the best ever.
"I know it is not only the car he has been driving. That helps. We all know that, but you still have to beat your teammate and Lewis has done that consistently. I think you have to acknowledge the person has done an amazing job as well."
Hamilton, meanwhile, will be hoping for a kinder reception in Brazil after being booed by the crowd through much of the Mexico City GP. "This has been an amazing crowd," Hamilton said. "Definitely a bit awkward this time around, boos all day. Nevertheless, I have so much love for Mexico and the people here."
Ferrari will hope to be more competitive in Sao Paulo, having been way off the pace of both the Red Bulls and the Mercedes – though Charles Leclerc says he cannot guarantee that their Mexico struggles were a one off.
"A tricky one," the Monegasque explained. "Unfortunately, I wish I could say for sure [that it is a one off] but the thing that hurts is that I felt like we've maximised absolutely everything today and even though we've done that, we are one minute away from Max, which is a huge difference.
"So we need to look into that and make our bad days better because whenever we have a bad day, especially on the Sunday, it seems to be a really bad day. Today I felt like [there were] a bit of explanations [to their performance]. It's a bit of a one-off here, different conditions so I hope we can come back to our performance in Brazil."
No rival can compete with SuperSport's coverage. Our viewers on DStv can see all the action from the fastest sport in the world on their Channel of Champions.
Visit www.dstv.com to subscribe or upgrade, and join in on the excitement. And while you're on the move, you can stream live action on the DStv App.
Sao Paulo Grand Prix broadcast details, 11-13 November 2022
All times CAT
Friday 11 November
20:55: Qualifying – LIVE on SuperSport Motorsport, SuperSport Maximo 1 and SuperSport Variety 3
21:25: Sprint Race – LIVE on SuperSport Motorsport, SuperSport Maximo 1 and SuperSport Variety 3
Sunday 13 November
19:55: Race – LIVE on SuperSport Motorsport and SuperSport Maximo 1
Comments
comments