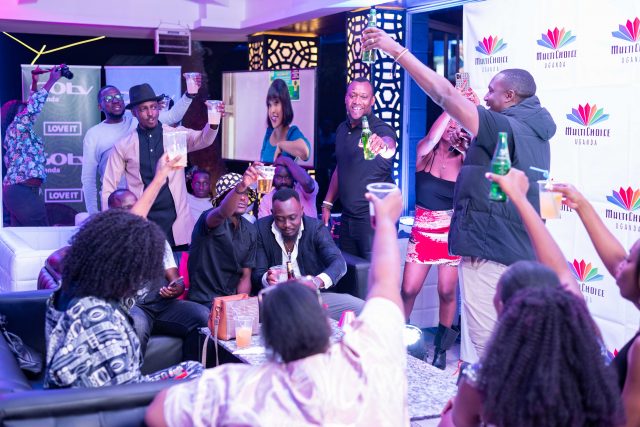 Multichoice Uganda the home great Pay-TV entertainment has today launched family-friendly show, Juniors Drama Club. This was at an event that premiered the show held at Molecule in Kololo.
The witty drama series that will entertain all age groups with seasoned filmmakers like Natasha Sinayobye, Gaetano Kaggwa, Malaika Nyanzi, young talent like Tyra Abok, Alvan Lakor and Barack Babala. The show sees new talent to acting scene like Uncle Mo, among others.
The premiere of the drama series according to the PR & Comms Manager, MultiChoice Uganda, Rinaldi Jamugisa, is among the many investments the Pay-tv company continues to make to ensure new and fresh content for its customers.
Ugandans have in the past three years embraced and fully supported the Ugandan channels launched, Pearl Magic, Pearl Magic Prime and Maisha Magic Movies. MultiChoice therefore in collaboration with various film makers in the country seeks to amplify their offering for their viewers.
"This continued investment in new content for our viewers on DStv and GOtv is part of our hyper-local strategy to ensure we deliver value to our customers through collaborative efforts with Ugandan filmmakers, Jamugisa explained adding that, "Local filmmakers have the opportunity to have their content showcased while adding value to those around them."
"This month we shall unveil 3 other shows and a new channel, a testament to our deliberate and continued quest to ensure Ugandans get more local film makers as a way to amplify Ugandan voices and talent," he revealed.
Brian Mulondo, the Local Content Manager, MultiChoice Uganda highlighted that with Junior Drama Club, the content aired is family -friendly, and key issues children, parents, school administration face in the urban school today."
"With Juniors Drama Club, our customers are rest assured that their children and young adults will have nail-biting, entertaining, local content by our own Ugandan stars. A hearty congratulation to the teams involved in the making of Junior Drama Club," Mulondo noted.
The show producer, Allan Manzi in his comments on the show extended appreciation to MultiChoice Uganda for the continued support to local content and applauded fellow Ugandans for watching.
He observed that, "We extend our appreciation to MultiChoice Uganda for providing a platform for us to bring great entertainment to screens of fellow Ugandans, through a show concept that is new to the industry."
"Viewers of Pearl Magic prime will get to experience a different way to enjoy a smooth blend of music and film by a very talented group of young and vibrant actors that will appeal to people across all ages," Manzi remarked.
Juniors Drama Club will air every Thursday and Friday at 7:30pm on Pearl Magic Prime, Channel 148 on DStv, and channel 305 on GOtv.
Comments
comments