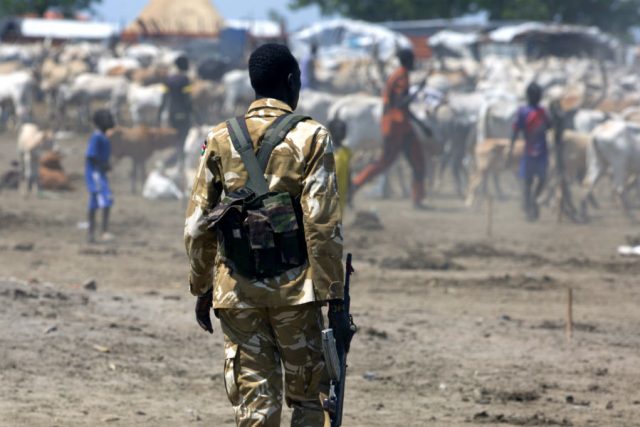 At least 14 people were killed and 16 others injured in separate attacks in Uror and Duk counties of Jonglei State on Friday, according to local officials.
Machot Gatluak Kenyak, the Commissioner of Uror County said that the incidents occurred when an armed youth group launched multiple attacks in parts of the county on Friday evening.
"On Friday, there were different incidents. In Motot Payam, the gunmen killed four people at 9 pm. In Karam Payam, five people were killed and eight injured at 11 pm, while in Pulchuol Payam, unspecified herds of cattle were raided. In the Tiam area, five children, including four girls, were abducted in an attack on Friday at 5 pm," Machot said. "Also, in neighbouring Duk County, at least five people were killed and eight injured."
Meanwhile, Philip Thon Leek, a lawmaker representing Duk County in the national legislative assembly, said a Saturday morning attack in Panyang Payam headquarters, Pajut town, left at least five people killed and eight injured.
"On Saturday at 1 am, Pajut town was attacked by armed youth, killing five and injuring 8," Thon said. "Those attackers are loitering around the bushes, so we want the national government to intervene."
The officials accused armed youth believed to have come from the Greater Pibor Administrative Area (GPAA) of carrying out the attacks.
Gatluak Reath Wol, a Lou Nuer youth leader, also confirmed the incidents and said that they were pursuing the attackers in a bid to recover the raided animals.
Last week, Simon Peter Ajany, the GPAA local government minister, denied knowledge of Pibor youth involvement in attacks in parts of Jonglei State.
The Greater Jonglei State has been blighted by communal violence and fighting over cattle for decades.
Insecurity remains rife in the region despite the formation of a coalition government in February 2020.
Comments
comments