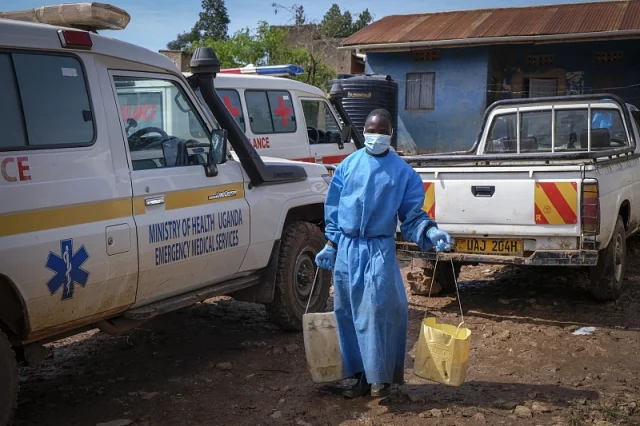 The World Health Organisation (WHO) on Wednesday declared Uganda Ebola free, four months after the outbreak to viral disease that claimed 55 lives in the country.
"We have successfully controlled the spread of Ebola in Uganda," Health minister Jane Ruth Aceng said at an event to mark an end to the disease.
The minister said January 11 marked 113 days since the outbreak of the disease that killed 55 people, including at least six health workers.
Also, she added, 143 people were infected with Ebola since September last year.
The WHO, in a statement issued on Wednesday, hailed what it descried as Uganda's "robust and comprehensive response" to the deadly viral disease.
Under the WHO's criteria, however, an outbreak of the disease officially ends when there are no new cases for 42 consecutive days.
"Uganda put a swift end to the Ebola outbreak by ramping up key control measures such as surveillance, contact tracing and infection, prevention and control," partly reads the WHO statement.
"While we expanded our efforts to put a strong response in place across the nine affected districts, the magic bullet has been our communities who understood the importance of doing what was needed to end the outbreak, and took action," it added.
In total, according to WHO, there were142 confirmed Ebola cases, 55 confirmed deaths and 87 recovered patients, with children among victims.
Uganda's outbreak was caused by the Sudan Ebola virus, one of six species of the Ebola virus and for which there is currently no confirmed vaccine.
Ebola is named after a river in Democratic Republic of Congo (DRC), where it was discovered in 1976. The previous outbreak in Uganda, which shares a porous border with the DRC, was in 2019 when at least five people died.
Human transmission of the deadly disease is reportedly through body fluids, with main symptoms being fever, vomiting, bleeding and diarrhoea.
Comments
comments