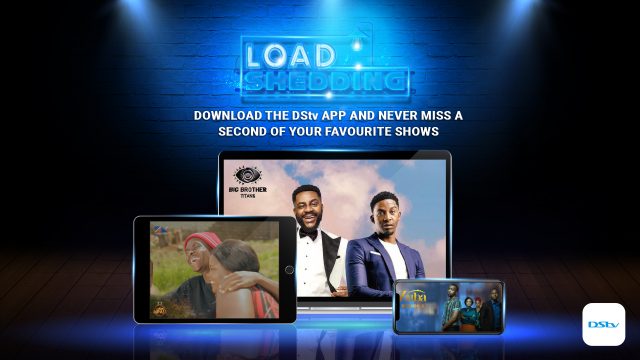 DStv gives you ways to keep the entertainment going when unexpected power cuts strike. You can either download your favourite DStv content or stream it online. But before you do anything, ensure that your devices are fully charged so you're not caught off guard when electricity cuts take you by surprise. Although it's not always possible, try to stay on top of planned power cuts.
After a long day most of us look forward to our TV-time where we can unwind and relax in the company of our favourite entertainment show or movie. The reality is planned, or unforeseen power outages are a growing global phenomenon which stop us from enjoying this much needed down time. The good news is that DStv, your chosen TV entertainment partner is here to help you stay connected so you don't miss out on any news updates or your favourite shows 24/7, 365 days of the year even when the lights go off.
Strike while the iron is hot – Download or Stream your favourite shows
It's never been easier to stream or download movies and TV shows for instant entertainment. With DStv, you're armed with entertainment options at the palm of your hand. Follow these easy steps on how to download the DStv app and select the streaming or downloading option for access to a world of entertainment when you need it most:
If you haven't already, go online and register your account using your mobile device or PC
Download the DStv app to your smartphone or PC. It's available for Android and Apple devices.
Open the app on your device, log in and go to Menu > Catch Up.
Select the movies or series you'd like to download and tap the cloud-shaped Download icon.
Choose your preferred resolution depending on how much data you have. You will be shown how much data and storage space you need, based on the option you choose. (If the icon has a cross through it, it means that show can't be downloaded.)
Make sure to download a few movies or episodes from your favourite show to beat the load shedding blues.
To see what you've downloaded, go back to Menu > Downloads. You'll also be able to see which downloads are still in progress.
Check the expiry date of the item you are downloading. Some movies or episodes expire sooner, while others remain on your playlist for quite some time.
Once you hit 'play' you need to watch that movie or episode within 48 hours.
Don't stay in the dark when in the dark. Visit www.dstv.com to subscribe or upgrade and join in on the excitement. Download the MyDStv app to reconnect your subscription.