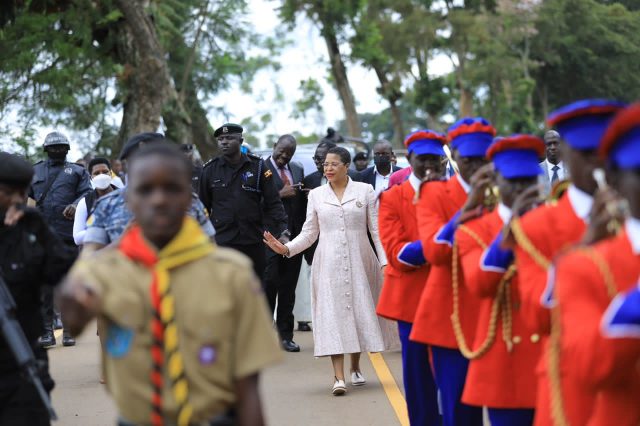 Speaker Anita Among has said government will not allow a small group of people to 'poison our morals'.
Speaking at celebrations to mark 121 years of Namilyango College in Mukono District on Sunday, 26 March 2023, Among said the recent spike in activities related to homosexuality present a threat, noting that Uganda is a country that is held together by certain values which must be maintained.
"We commit to remain resolute to guard what we believe in. We cannot just look on as a small group of people seek to hijack us into unnatural practices," she said.
Earlier in the week, Among revealed that she had been intimidated by groups of people she didn't name over the passing of the Anti-Homosexuality Bill.
The Bill was passed by Parliament and is now awaiting the President's assent. The Bill had come at the height of an increase in homosexuality-related activities, with a number of people reportedly being abused while others have received cash handouts to get recruited or promote homosexuality.
The Speaker also warned students against bullying which she said was a dangerous vice that has seen some students killed.
"Most of us were no bodies. We were not from rich families, but because we took intentional steps and made books our business, we are here today. I have a friend who has taught me to believe that education is the best equalizer," she said.
Among also joined others in applauding Namilyango College for being an integral part of Uganda's history, noting that it, 'is difficult to have a proper narration of Uganda without mentioning Namilyango College which has nurtured a number of Ugandans over the years'.
"We cannot thank God enough for giving us the best hands and the wisdom that has maintained our school at the highest level to make it the pride of our country," she said