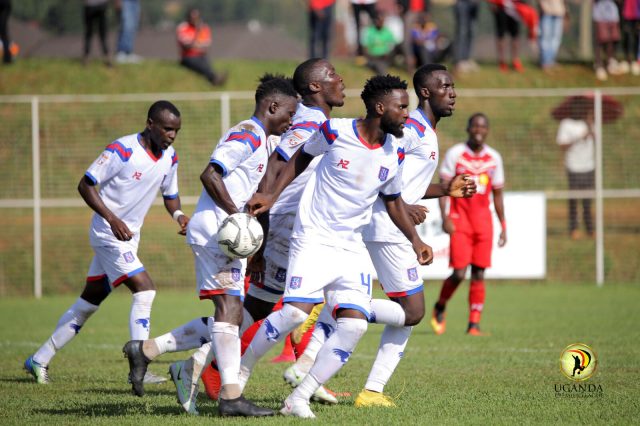 SC Villa host Soltilo Bright Stars in the first home game at Wankulukuku following an end to their home stadium ban.
The new log leaders last played as hosts at the venue in the 2-1 defeat to Wakiso Giants but return with renewed ambitions after joining the title mix.
They will hope to maintain their decent form against Asaph Mwebaze's men who lost back to back encounters coming into this one.
A win will ensure the sixteen time champions keep top position until at least the next match day regardless of results from KCCA's visit to Blacks Power on Wednesday.
But they will have to battle the Stars without Seif Batte, Frank Kalule and Ivan Bogere who are reportedly injured with only Charles Bbaale the available among the forwards.
Villa won the reverse fixture 1-0 at Kavumba and will hope their dominance over Bright Stars is continued as they boost 10 wins in the last 19 meetings losing only twice.
Tuesday 4th April 2023.
SC VillaVs Soltilo Bright Stars FC, Muteesa II Stadium-Wankulukuku (4:00pm) Live on FUFA TV.
Gaddafi FC VsBusoga United FC, Kakindu Stadium-Jinja (4:00pm) Live on Sanyuka Prime TV
Onduparaka FC Vs BUL FC, Green Light Stadium -Arua (4:00pm)
UPDFFC Vs Arua Hill SC, Bombo Military Barracks Grounds (4:00 pm)
Wednesday 5th April 2023.
Blacks PowerFC Vs KCCA FC, Akibua Memorial Stadium-Lira (2:00pm) Live on Sanyuka Prime TV.
Maroons FC VsVipers SC, Prison Ground-Luzira (4:00pm) Live on FUFA TV
URAFC Vs Wakiso Giants FC, Mehta Sports Stadium-Lugazi (4:00 pm)