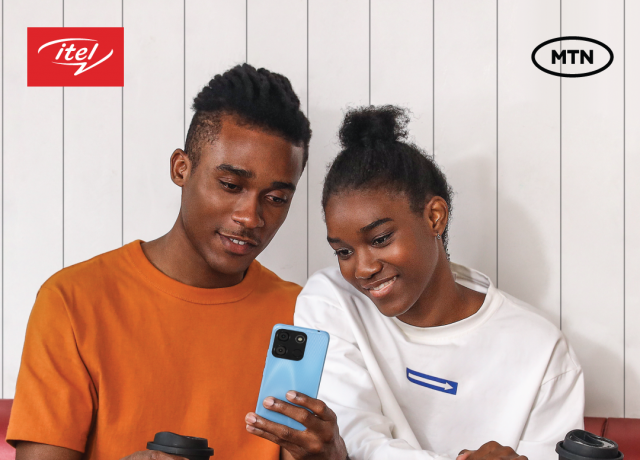 itel Uganda, the company that makes price friendly and big battery devices has partnered with MTN Uganda, the leading telecommunications company in Uganda to provide an affordable yet high-quality smartphone option. The Itel A60 is an entry-level smartphone that comes packed with features that ensure a smooth and enjoyable user experience.
The Itel A60 is the first entry level 4G smartphone in the Itel series, replacing the A58, which was a 3G device. With download speeds of up to 150Mbps, browsing the web, streaming videos, and playing games has never been faster. The phone has a large 32GB storage capacity, 2GB of RAM for a smoother user experience, and a 5000mAh battery capacity, giving 8-20 hours of talk time and enough for daily use.
The Itel A60's rear camera has been boosted to 8 megapixels for clearer, more intelligent, and more fun photos with the new SOC's stronger image processor power and AI scene recognition. Additionally, the phone has a bigger viewing experience on a 6.6-inch HD+ waterdrop screen.
To sweeten the deal, MTN Uganda is offering 9GB of data for three months instantly after purchase. This makes the Itel A60 even more accessible for those who want to stay connected with friends and family without worrying about data costs.
The introduction of the Itel A60 aligns with MTN's Ambition 2025 by providing a reliable and affordable device to bridge the digital divide and empower more Ugandans to access the digital world. The Itel A60 is available at all MTN Service centers and over 230 deal touch points across the country. The device comes with a 12 + 1 Months Aftersales service warranty, and with over 24 service centers run under Carl care services, ensuring a great after-sales experience.
The main objective of this partnership is to provide affordable and high-quality smartphones to all Ugandans because Together, we are unstoppable.