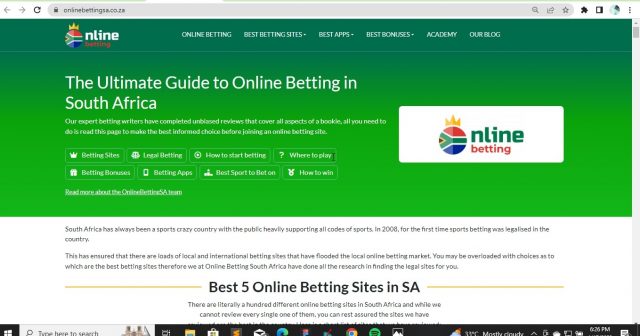 The South African digital betting industry is one of the excelling platforms when it comes to online gambling in the continent of Africa. Generally, the story of betting online has changed over the years. Many players now prefer gambling online to land-based casinos.
Of course, betting online has been around for quite a long time, and it became popular as a version of gambling due to the advent of the Covid-19 pandemic. People were forced to stay in their houses to avoid the spread of the disease. Amidst this situation, people had to feed. So there had to be a way of making money.
Online means of earning have become the major source of income for many. And some, especially those who love gambling, ventured into betting online. Aside from the issue of the pandemic, online sports betting in South Africa grew because of the love people have for it. Other factors also contributed to the huge growth in the online betting industry of South Africa. This brings us to talk about some trends that made the online industry better and preferred by players.
Trends in South Africa's Online Betting Industry
Online betting trends are a major reason players find it interesting. They prefer it compared to land-based gambling platforms. Some players would argue that land-based gambling is better because they prefer physically dealing with the operators and other players.
This is no longer a serious issue as technological developments have provided help circumventing the issues of dealing with players directly. Some of the trends in South Africa; online betting industry are discussed below.
Virtual reality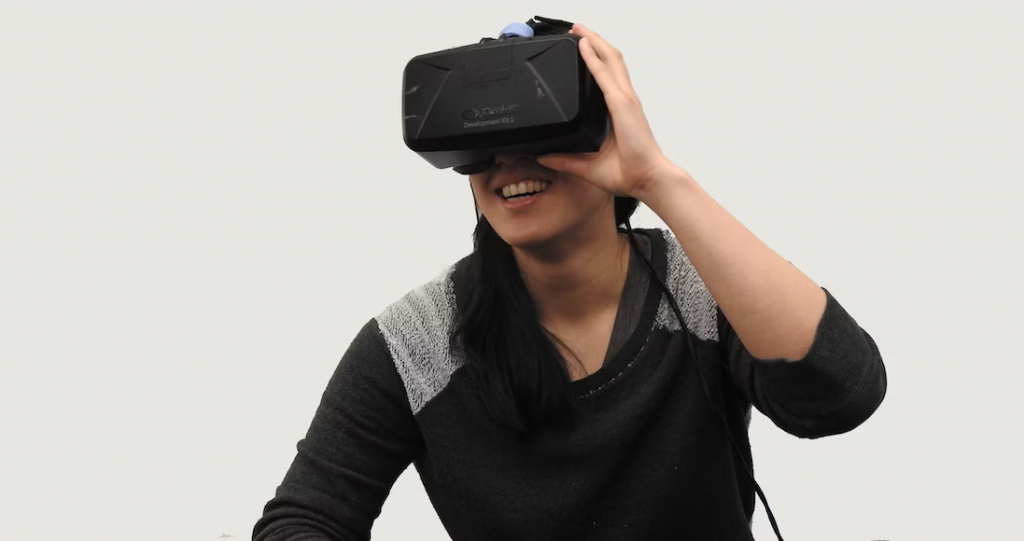 Virtual reality is one of the best things that have happened to online betting. Technological advancement has contributed to the growth of digital gambling in South Africa. It offers a different mode of how online betting is experienced. Unlike the former days when games were provided in 1D or 2D mode, VR offers a better experience to players. Games are now provided in 3D.
Players can now access the virtual casino to play their favorite games. This innovative technology is in high demand, allowing players to play from the comfort of their homes. As players appreciate playing games online, casino operators get to have more customers and users. With virtual reality, Players are sure to get the real feeling of betting like a land-based gambling platform.
Blockchain is one of the critical contributions of technology to the online casino industry. Blockchain technology has introduced another payment method that many online sports and casino players find interesting. Blockchain features payment in cryptocurrencies such as Bitcoin, Ethereum, etc.
Players that understand cryptocurrencies make use of this payment method as it is convenient for them. It is an ideal payment system for crypto gurus, and its acceptability by online Sports betting platforms has contributed to the massive attention to online gambling in South Africa.
Mobile compatibility is another trend in the South African online betting industry. Betting sites are now designed and improved for mobile gaming, ensuring premium fun for players. Players do not have to move distances to physical betting shops before they can bet for real money. Nowadays, there are several mobile versions of betting platforms. Players can access the sites with their desktop, android, and iPhone devices.
With the number of scam activities on the internet, it is not out of place for online platforms to improve their security. Aside from licensing by appropriate legal bodies, digital betting sites now feature other security measures to ensure that no player loses his fortune. They feature security systems like SSL encryption and so on.
South Africa's Online Betting Opportunities
The South African online betting industry has also provided opportunities not only to players but to society. There is no doubt that a huge amount of money is generated from digital betting platforms. It is essential to state here that the money gotten from online platforms is not meant for the operators alone.
To put a functioning betting site up there on the internet requires a team. They work collectively to ensure that players get the best services. In turn, they are paid for providing a smooth-running platform. This infers the creation of job opportunities for people.
Also, taxes are levied on these betting platforms. As they earn, they pay taxes to the government, thus generating revenue for the development of the state.
With the trends and opportunities in the South African gambling industry, it is not out of place to say that digital betting has come to stay. Virtual reality now provides a better gaming experience to players. Mobile compatibility has also made betting easy and accessible for players. They can now gamble from the comfort of their homes and offices.
Security and cryptocurrencies are other wonderful trends in the South African online betting industry. These platforms provide opportunities such as job creation and revenue generation for the development of society.