CFAO Motors a leading automotive company, captivated attendees at the highly anticipated Kampala Auto Show 2023, leaving a lasting impression with its impressive range of products and services.
Held on Saturday, 15th, and Sunday, 16th July 2023, at the Kololo Independence grounds, the exhibition provided a platform for CFAO Motors to showcase its commitment to excellence in the automotive industry.
As one of the main sponsors of the Kampala Auto Show, CFAO Motors took center stage, delighting onlookers with an extensive display of vehicles and motorcycles, including renowned brands such as Toyota, Suzuki, and Yamaha. The exhibition booth was a testament to the company's dedication to offering a comprehensive range of automotive solutions, including trusted world brands, genuine spare parts, and exceptional after-sale services.
Isaac Tegule, the Marketing Manager at CFAO Motors, expressed his satisfaction with the event, stating, "We are extremely pleased with the overwhelming response we received at the Kampala Auto Show. As a main sponsor, our objective was to engage with our customers, create awareness about our wide range of products and services, and deliver exceptional automotive experiences. The positive feedback we received reaffirms our commitment to providing the highest quality and reliability."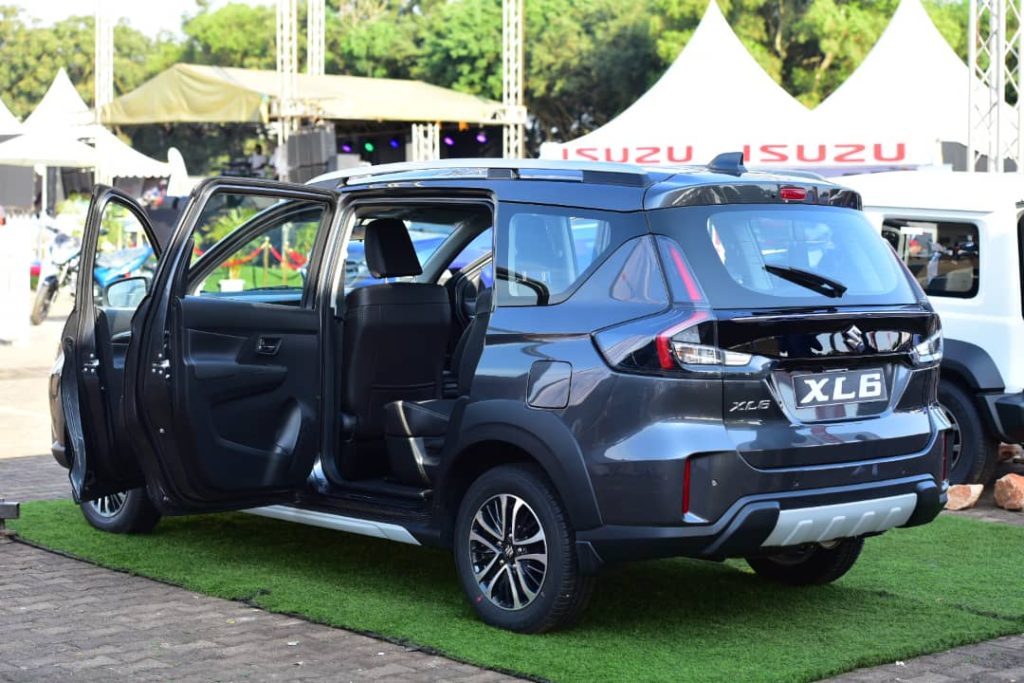 The attendees had the opportunity to explore and experience the elegance and versatility of the showcased vehicles. The brand-new Toyota Corolla Cross and Toyota Starlet exhibited the perfect combination of style, comfort, and performance for urban mobility needs catering to diverse customers. CFAO Motors also exhibited the Four-Wheel Drive Suzuki Jimny, as well as Yamaha YC125-5 and XTZ125 motorcycles.
CFAO Motors is renowned as a one-stop center for all automotive needs, providing customers with trusted world brands, genuine spare parts, and exceptional after-sales services. With an extensive countrywide network including 5 branches and 4 Authorized Service centers, CFAO Motors ensures that customers receive the highest level of support and satisfaction.
A major highlight of the event was the highly anticipated introduction of the new Suzuki XL6, which received significant attention from attendees. The new Suzuki XL6 is a 1.5L multi-purpose vehicle that represents a perfect blend of indulgence and technology. Its spacious 6-seater and luxurious interior coupled with its sleek design, fuel efficiency, and advanced safety features position the XL6 as the suitable choice for family, business, and fleet mobility needs.
With its commitment to safety, the Suzuki XL6 incorporates a host of features to ensure the well-being of occupants. The Rear Parking sensors with a Reverse camera provide a real-time view of the rear area, making parking and maneuvering easier and safer. 3-Point seatbelts with Pretensioner and Force Limiter, provide enhanced protection to all occupants. The Electronic Brakeforce Distribution and Anti-lock braking system further contribute to the XL6's safety features.
CFAO Motors invites customers to discover the all-new Suzuki XL6 and experience the perfect blend of style, space, comfort, performance, and safety. The company remains dedicated to providing exceptional automotive experiences and establishing long-lasting relationships with its customers.