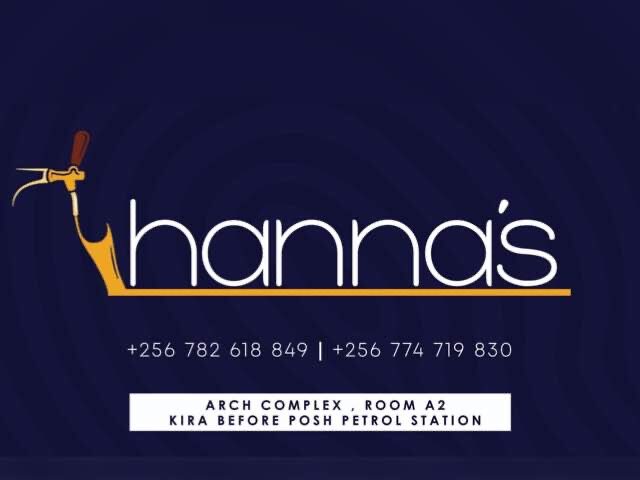 By: Edward Nimusiima
"Let's meet at Hanna's," a message pinged in my phone. And I didn't ask many questions. Because Hanna's Bar has become the place with all the answers. A meeting point for most of us. A melting pot for old-fashioned enjoyments. It represents the great metaphor of Kira – a place that sleeps with its shoes on, ready to go again.
Hanna's Bar is located at Arch Complex, Room A2, near Posh Petrol Station, Kira. This is where corporate birds come to roost. It's not your regular bar. You know them; bizarre aesthetics, a pandemonium of drunkards, Alien Skin's deafening voice escaping from every pore of woofers, etc.
Hanna's Bar is different.
It's surrounded by a couple of makeshift bars, but Hanna's Bar stands out. This is home. Think your backyard, where palates are tickled while seated on palettes. No one will step on your toe. No one will spill your drink or tap it. Here, everyone's a deejay. You want to hear your favourite song (even if it's Alien's. Damn it); the deejay of the day will play it for you. It's fine, go ahead and dance, old bones. No one will judge you.
It's increasingly becoming a watering hole where most of us camp and catch up and strategize and laugh and hatch business plans. Hanna's has embraced us and adopted us as its own. The enterprising proprietors are amiable folks who will welcome you with warm hugs and cold beers.
Now that football is back on our screens, Hanna's Bar broadcasts all games. Here, a loss is celebrated with a toast. Your hopes fall, but glasses rise. The restaurant section isn't ready yet, but don't fret it. The complex is surrounded by food vendors who're ready to deliver.
Theme nights are slowly becoming a thing at this establishment. The fast-growing Ibanda Night is already putting people's pants in a twist. Folks from all corners of this metropolis gather and drink till birds start to sing. You wouldn't want to miss this night. Or any other night.
So, in case you're around Kira, come to Hanna's Bar and hang your coat.
This story was first published on The Word.